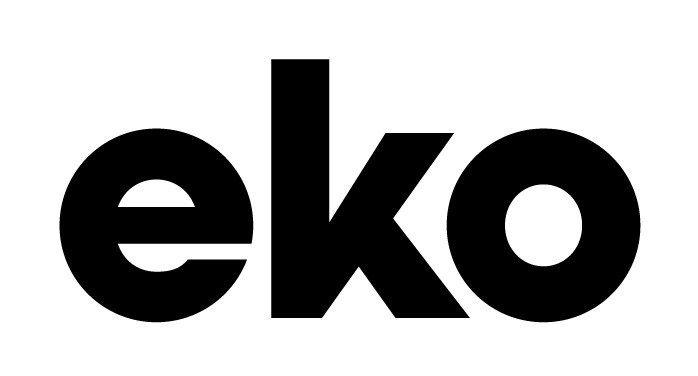 Emmy-winning Duplass Brothers to lead creative development of series in which audiences shape the stories as they unfold
NEW YORK – Oct. 25, 2018 — Mark and Jay Duplass' creative shop DBP Donut has partnered with interactive entertainment company Eko to develop and produce a slate of new live-action series, with the first set to launch in 2019.
Made with Eko's patented technology, each narrative series will allow audiences to shape the story as it unfolds, creating experiences that are unique and personalized to each viewer. Eko previously co-developed two groundbreaking live action interactive series, including the comedy "That Moment When" with Olive Bridge Entertainment and Sony Pictures Entertainment, and the drama "#WarGames" with Metro Goldwyn Mayer (MGM).
In 2017, DBP Donut became the first partner of Snap and NBCUniversal's joint venture Indigo to create scripted shows for the Snapchat platform. DBP Donut's partnership with Eko reaffirms the LA based shop as a global innovator in premium short-form entertainment.
"You know how everyone in these press announcements is always saying stupid things like 'this new format is going to fundamentally change viewing habits?' Well, I can't believe I'm doing this but I REALLY THINK EKO MIGHT FUNDAMENTALLY CHANGE OUR VIEWING HABITS!" said Mark Duplass, co-founder of DBP Donut. "They're trying to give narrative control to the viewer. And if they pull this off it's gonna be bonkers. So we are truly excited to give it a shot and hopefully not fall on our faces."
"The Duplass Brothers have managed to do transcendent work in every new medium they've set their sights on – from critically-acclaimed shows to movies to books. Their creative curiosity is endlessly impressive and totally in line with our mission at Eko," said Yoni Bloch, CEO of Eko. "That shared spirit brought them to us and us to them. Now you will get the chance to truly participate in the rich and bold storyworlds the brothers are going to create. We can't wait to partner with these crazy geniuses to bring their interactive stories to life and change the future of entertainment together."
The partnership between Eko and DBP Donut was brokered by Sean Marks at Marks Law Group and Kevin Crotty and Nicole Riley at ICM Partners.
About Eko
Eko is a pioneering interactive entertainment company that lets audiences shape stories as they unfold. Eko's technology allows viewers to affect, control, and influence interactive entertainment like never before. The company provides a platform for interactive stories and partners with media companies, independent creators and top brands to create deeply engaging experiences for audiences. Stories are distributed through HelloEko.com, affiliate partners, and social networks; available on desktop, mobile and connected devices. The company has over 10 patents for its technology, including its proprietary player and authoring tools. Eko Studio, the company's suite of authoring tools, is also offered for free to a community of creators who craft their own interactive experiences using Eko's platform.
About DBP Donut
DBP Donut is a creative shop and content studio founded by Mark & Jay Duplass, Charlie Leahy and Nigel Lopez-McBean. In 2018 DBP Donut was named one of Fast Company's "World's Most Innovative Companies" – noted for its blend of Duplassian film making techniques with digital content savvy. The shop has become synonymous for bridging the worlds of brands, digital platforms and cutting-edge indie filmmaking – drawing from the Duplass Brothers' family of highly creative filmmakers to bring a new style of indie creation to the online space.
###
Media Contact
TriplePoint for Eko
eko@triplepointpr.com
415-955-8500
Brigade for DBP Donut
adam@brigademarketing.com
917-580-6785