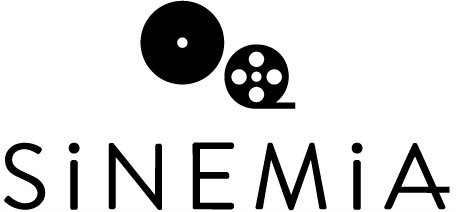 Sinemia Gets Physical – Users Can Now Order Debit Cards to Avoid All Fees
Leading movie ticket subscription service introduces new debit cards, improved customer service, and a range of app updates
LOS ANGELES, November 29, 2018 — Sinemia has today announced that physical debit cards are back by popular demand and can be used to purchase movie tickets on the fly while users are out on the town. By purchasing tickets with these cards in-person at the box office on the day of showtime, subscribers can avoid the service and convenience fees associated with buying tickets online. Cards can also be used for online purchases but online orders will be subject to the same fees as Sinemia Cardless purchases. These new Sinemia debit cards are available now at a cost of $14.99 and can be requested here.
One of the clear distinctions of Sinemia's subscription service compared to its competitors is that it allows you to book movie tickets in advance online. After going completely cardless in May, 2018, Sinemia has provided a virtual debit card so that customers can buy tickets on any movie-ticketing website. While this has provided a level of service beyond what Sinemia competitors offer, one of the drawbacks of the service is that customers have had to pay third-party booking fees to complete the booking of a movie. After spending six months on research and development to create a more secure physical card, Sinemia has decided to re-release physical debit cards.
"Our focus has been to provide a fraud-proof payment system to our customers, theater partners, and the rest of the movie ecosystem. Although we are living in an era in which payments no longer require a physical card, there are certain fees associated with booking movie tickets online," said Rifat Oguz, Sinemia founder and CEO. "While our customers have been pleased that we are the only subscription service that continues to provide tickets to any movie for any showtime at any movie theater, we are constantly seeking to improve. Based on customer feedback, we've brought back physical debit cards to give our customers the option to avoid all booking fees as well as choose how they want to enjoy their night out at the movies."
Sinemia has also updated the app and released a number of improvements to the service including:
Sinemia Cardless Gets An Upgrade


Users are now assigned a debit card number specific to their account allowing them to purchase tickets quicker and easier without using different card numbers for each transaction

Customer Support


Sinemia has increased their customer support team to help address any issues  users have and to get answers to them faster

App Improvements
Now users can check their billing date and the number of tickets they have left directly from their Sinemia App
Since 2014, Sinemia has grown its movie ticket subscription service in five countries to include affordable tiered plans, couple and family plans, weekday plans, and a sustainable unlimited plan, all catered to the modern moviegoer.
For more information or to sign up for Sinemia today, please visit https://www.sinemia.com. Download the Sinemia mobile app today on the App Store and Google Play Market at:
Sinemia image assets are available here.
About Sinemia, Inc.
Sinemia is the only movie ticket subscription service to offer members access to any movie, at any cinema, at any showtime. Designed for the modern moviegoer, Sinemia's movie ticket subscription plans are affordable and flexible, featuring advanced ticketing and 3D-IMAX options. The Sinemia mobile app is perfect for frequent film-goers, offering deals, personalized recommendations, transportation options, and more. Sinemia is based in Los Angeles. For more information please visit www.sinemia.com.
###
Media Contact
TriplePoint, for Sinemia
sinemia@triplepointpr.com
(+1) 415-955-8500