Introducing Shai, Black Desert's first-ever support class, and a new customization event with exclusive titles and rewards
MANHATTAN BEACH, Calif. – June 26, 2019 – Pearl Abyss has announced that Black Desert's newest character class, Shai, is now available on Xbox One. Shai is the first-ever support class for the Black Desert franchise, providing a variety of new combat abilities and skill-buffs focused on avoiding danger while aiding her allies.
Watch the Shai launch trailer here: https://youtu.be/WbOomOZHXFw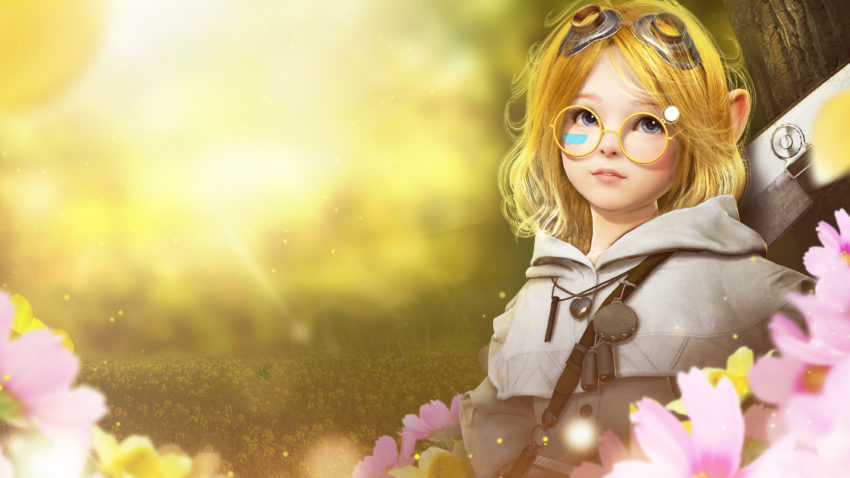 A mischievous being from the forests near Florin, Shai has remarkable agility and is best utilized when striking from a distance. Shai carries the powerful Florang— a boomerang-like weapon that hits enemies before finding its way back to her. Shai additionally wields the mystical Vitclari, a small glowing ornament that heals and protects her allies. 
Using her weapons in tandem, Shai delivers new gameplay possibilities for players. Notable skills include:
One-Two-Three

—

Shai throws the Florang up to three times, knocking back all enemies that are hit.

Eat This!

—

Shai powerfully throws her Florang in a long-range attack.

Over Here! —

Shai creates a shielded area that can protect her allies from enemy attacks.

Come Out, Come Out!

—

Shai reveals hidden enemies using her Vitclari.

Play Dead —

  Shai can 'play dead' and trick other players, but it may not work against monsters…
Black Desert veterans will find new scenarios and upgraded life skills that make Shai a worthwhile class to experience. An expert in Gathering and Alchemy, Shai will immediately be able to create the most-potent elixirs and other magical items. Shai is the first class able to create bonfires to heal allies, as well as the only class to unlock new mount skills for donkeys.
The Shai pre-launch customization event was a huge success, resulting in 80% of Black Desert players on Xbox One participating to earn new rewards. For adventurers who weren't able to participate, from today through July 3, players can create and level up a Shai character to Lv 30 to receive accessories, in-game items, exclusive titles and currency. These rewards are perfect for beginners and can be claimed on July 10 by players within their in-game mail.
For more information about Black Desert, visit the official website and connect with us on Facebook, Twitter and YouTube. 
A press kit for Black Desert on Xbox One can be found here. 
…
About Black Desert
Black Desert is an open-world action MMORPG with cutting-edge visuals and skill-based combat that redefines the genre. Black Desert has the most developed character customization system of any game that is currently on the market. This feature allows users to break out of the norm and make unique characters that truly represent each and every player. Its intuitive controls, beautifully designed world and extensive lore will excite both newcomers and veterans of MMO games and action RPGs. Black Desert has been successfully launched in over 150 countries, is available in 12 languages and has 20 million registered users.
About Pearl Abyss
Best known for the MMORPG franchise Black Desert, Pearl Abyss is a leading developer in the game industry. Established in 2010, Pearl Abyss has since developed Black Desert for PC, mobile and console. With all their games built on their proprietary engine, their games are renowned for their cutting-edge graphics. The company has two new projects in the works and is poised to continue its growth through 2019 and beyond to maintain its position as one of Asia's leaders in game development. More information about Pearl Abyss is available at: www.pearlabyss.com.
…
Media/ PR Contact:
TriplePoint on behalf of Pearl Abyss
(415) 955-8500