Pearl Abyss's Open-World Action MMORPG Makes PS4 Debut With 4K Resolution Support for PS4 Pro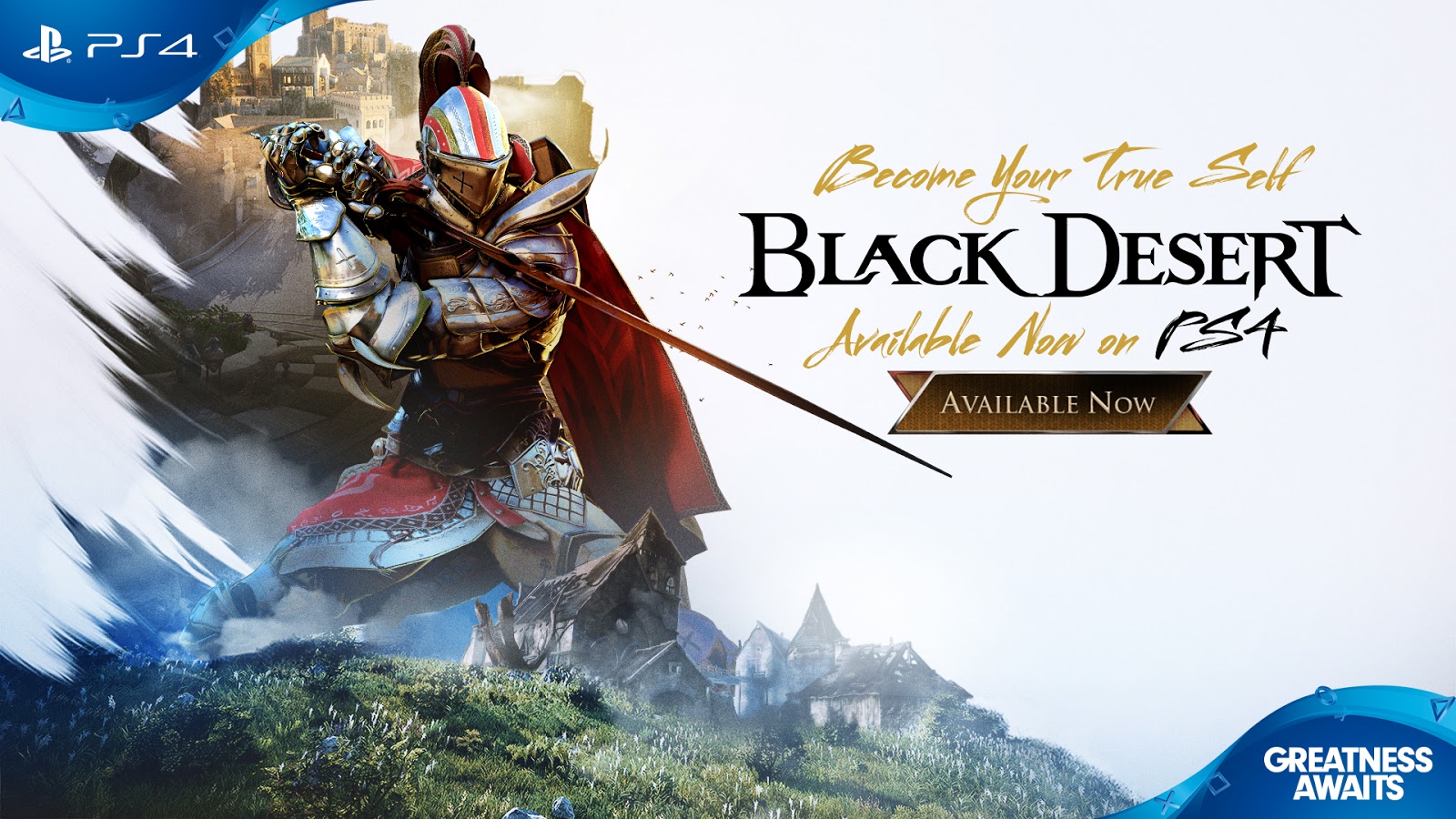 Manhattan Beach – August 22, 2019 – Pearl Abyss today announced that Black Desert is now available on PlayStation®4. Players may choose to purchase one of three launch editions: Standard ($29.99), Deluxe ($49.99), and Ultimate ($99.99). Each launch edition offers additional perks such as the Shudad Outfit Set and exclusive pets like Snow Wolfdog and Junaid Cat. 
A new live-action teaser trailer featuring actress, Megan Fox, 'becoming her true self' was also released, who previously revealed her love of Black Desert during interviews.  View the teaser here: https://youtu.be/_CJoKuxabss
More than 20 million people have experienced Black Desert across multiple platforms including PC, mobile, and Xbox One. PS4 players can now experience the game's action and skill-based combat, along with a variety of life skills, stunning visuals, and unprecedented detail in character creation.
"Launching on the PlayStation 4 marks an important milestone for our company and the game's continued expansion into new territories, fulfilling player needs for a strong MMORPG on console system," said Robin Jung, Chief Executive Officer of Pearl Abyss. "We're launching on a strong note and will maintain a steady drumbeat of regular content expansions to make Black Desert the best action MMORPG available in the world."  
Become your true self with unprecedented detail in character creation and skill-based, real-time combat. Players can choose from six classes including the Warrior, Ranger, Sorceress, Berserker, Wizard, and Witch, with additional classes planned for rollout in the future. In addition to the mechanics and character classes, players expressed great enthusiasm for the in-game GM events that took place during the Open Beta, including fishing and PvP battles to an amazing fireworks-filled finale.
Pearl Abyss also announced that PlayStation 4 content creators and streamers can now apply for the Black Desert Partner Program, which is a unique opportunity to work together with the game's community team for support in growing their channel. Check out the official website here to learn more about the Black Desert Partner Program.
To celebrate the launch, Pearl Abyss organized a launch party for fans at Gamescom 2019 in Cologne, Germany, on August 21, 2019. More than 600 attendees experienced endless food, drinks, and fun, as well as a chance to mingle with the development team. A roadmap for future content updates to the PS4 version was also unveiled as well, which may be viewed here.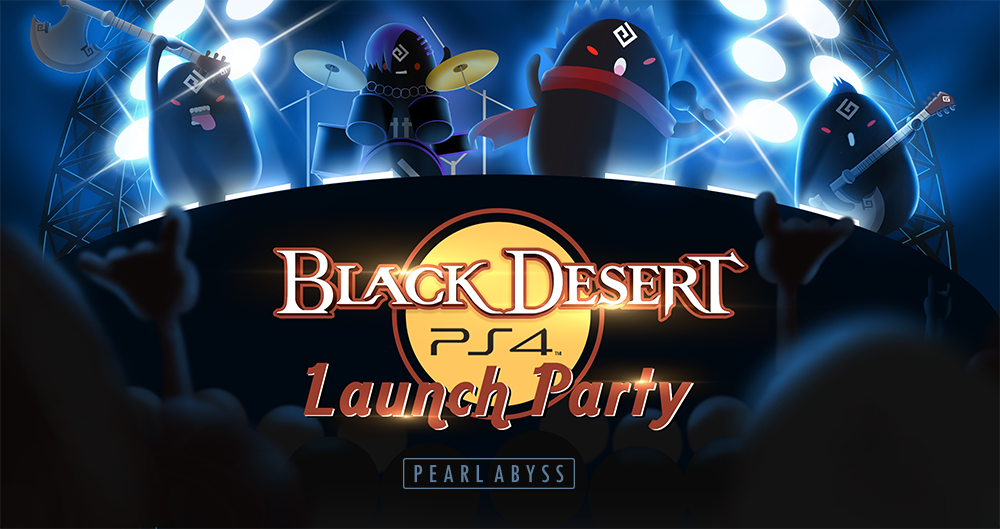 For more information about Black Desert, visit the official website, and connect with us on Facebook, Twitter and YouTube.
A press kit for Black Desert on PS4 can be found here.
About Black Desert
Black Desert is an open-world action MMORPG with cutting-edge visuals and skill-based combat that redefines the genre. Black Desert has the most developed character customization system of any game that is currently on the market. This feature allows users to break out of the norm and make unique characters that truly represent each and every player. Its intuitive controls, beautifully designed world and extensive lore will excite both newcomers and veterans of MMO games and action RPGs. Black Desert has been successfully launched in over 150 countries, is available in 12 languages and has 20 million registered users.
About Pearl Abyss
Best known for the MMORPG franchise Black Desert, Pearl Abyss is a leading developer in the game industry. Established in 2010, Pearl Abyss has since developed Black Desert for PC, mobile and console. With all their games built on their proprietary engine, their games are renowned for their cutting-edge graphics. The company has two new projects in the works and is poised to continue its growth through 2019 and beyond to maintain its position as one of Asia's leaders in game development. More information about Pearl Abyss is available at: www.pearlabyss.com.
Media/ PR Contact:
North America
TriplePoint on behalf of Pearl Abyss
(415) 955-8500