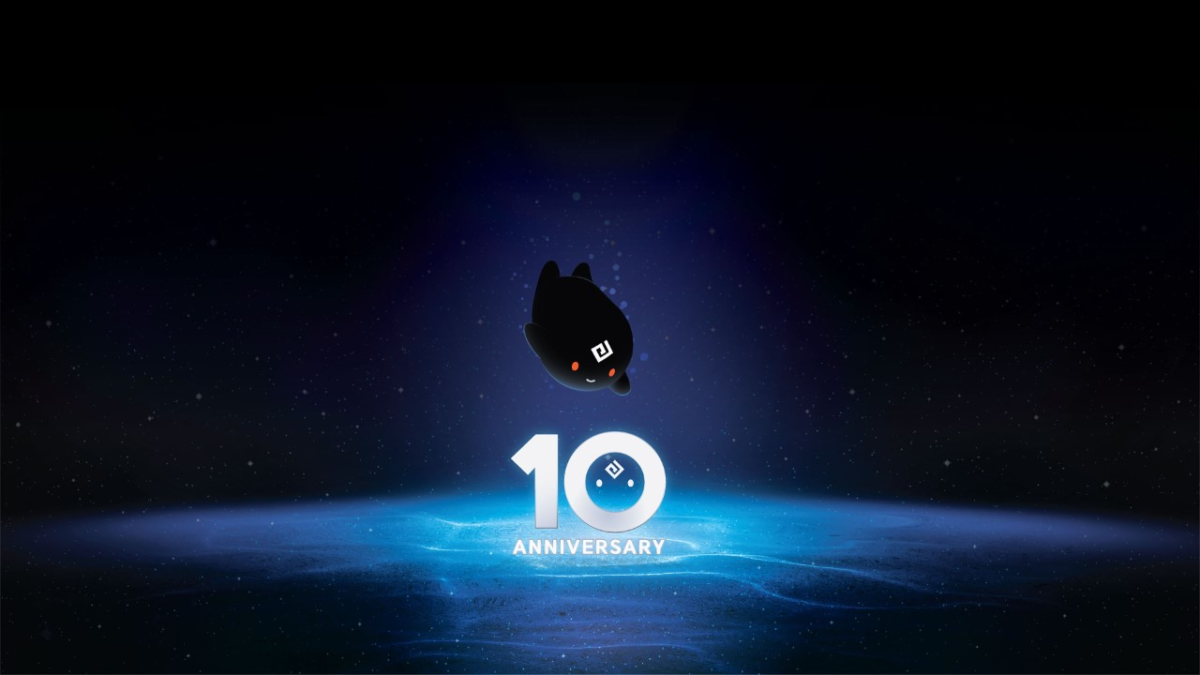 Announces their Black Desert IP has reached $1.7 billion dollar in lifetime revenue
Seoul, South Korea – September 10, 2020 – Pearl Abyss is ten years strong! The South Korea-based game developer was founded on September 10th, 2010 and launched their flagship game Black Desert in 2014. Growing into a global phenomenon, Black Desert is now 40 million Adventurers strong, with players in more than 150 countries, across four platforms.
"It's unbelievable to think that Pearl Abyss' journey began a decade ago. Time flies when you're having fun," said Robin Jung, CEO of Pearl Abyss. "We've reached dizzying heights and continue to strive towards making the best games in the world. One key aspect of our success has been the creation of our in-house game engine. This technology has allowed us to quickly scale titles like Black Desert across multiple huge platforms, all while delivering new content and exciting experiences to our players. Here's to many more years to come!"
Black Desert's global scale is evident from its revenue of nearly $2 billion since launching in 2014. 40% of revenue comes from North America and the European continent, with 26% coming out of Korea, and the remaining 34% spread across other Asian countries including Japan and Taiwan.
Black Desert is bigger than the Sahara:
The world of Black Desert has widened with the launching of XboxOne, PlayStation4, and mobile versions. The global presence of both the game and the company has continued to expand across the years, launching on PC in 2014, then coming to consoles in 2019. Inside the game, the world of Black Desert is continually expanding, with more than a dozen new expansions and content over the last year including new playable classes, regions, bosses and more. More than 40 million players have played Black Desert across all platforms.
Shadow Arena
Since launching into early access in May of 2020, Shadow Arena, an action-packed PvP that takes place in the Black Desert Universe has expanded alongside its sister game. Now it is set to enter the competitive world of esports.
Other Games & Titles
In 2018, Pearl Abyss acquired CCP Games, an Icelandic video game developer based in Reykjavík. CCP is known for developing and publishing EVE Online, a massive sci-fi MMO where players build and pilot a variety of spaceships to forge their own path among the stars. Since the acquisition, CCP has continued to expand EVE Online with their "EVE in Quadrants" initiative, a process where the year is split into four sections that include major content updates to fit a given theme for that period of time. Recently CCP released EVE Echoes, the mobile version of EVE Online, and it gained instant popularity.
The Future is Bright
Pearl Abyss is currently developing on the three new projects: 'Crimson Desert', 'DokeV', and 'PLAN 8' along with the next-generation game engine
Crimson Desert

is an epic fantasy MMORPG based on the untold tales of mercenaries struggling to survive in the unforgiving land of Pywell.

DokeV

is an open world MMO filled with intriguing stories and set within a unique and vibrant world, challenging players to collect creatures as they progress and build their characters. For DokeV updates, visit

https://dokev.pearlabyss.com

.
About Pearl Abyss
Best known for the MMORPG franchise Black Desert, Pearl Abyss is a leading developer in the game industry. Established in 2010, Pearl Abyss has since developed Black Desert for PC, mobile and console, and Shadow Arena for PC and console. With all their games built on their proprietary engine, their games are renowned for their cutting-edge graphics. The company also is developing Crimson Desert, DokeV, and PLAN 8, and is poised to continue its growth through 2020 and beyond to maintain its position as one of Asia's leaders in game development. More information about Pearl Abyss is available at: www.pearlabyss.com.