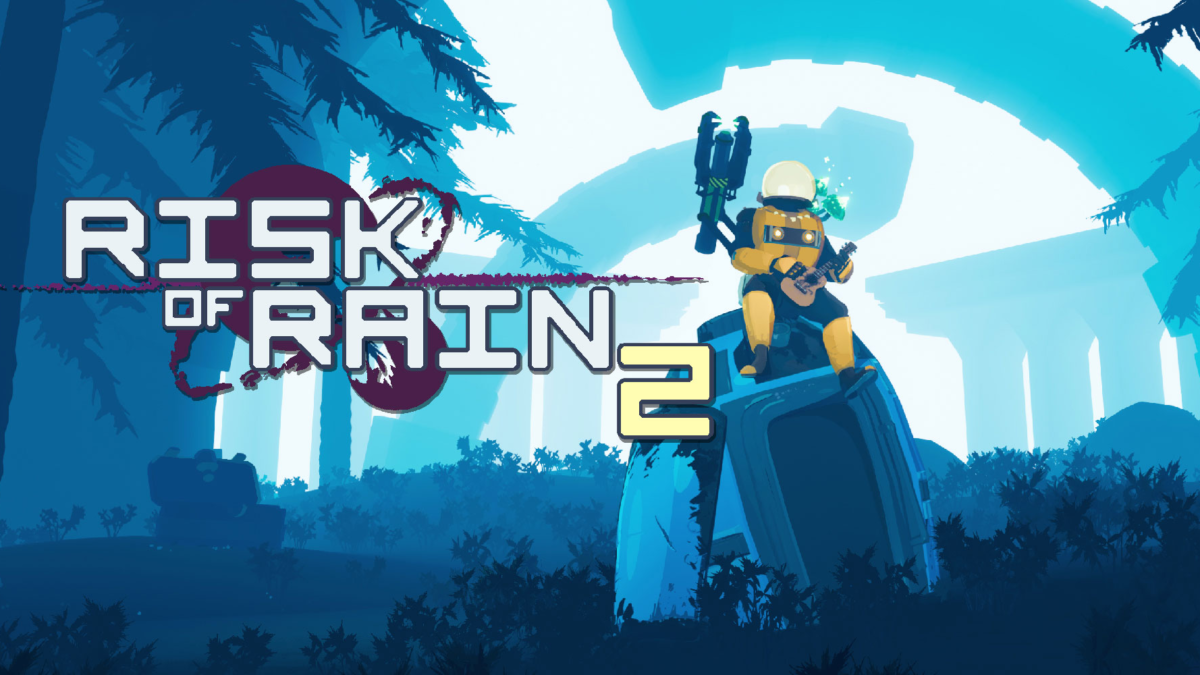 Survivors on Stadia can also untangle the limited-time exclusive stage, Sundered Grove
FRISCO, Texas – September 29, 2020 – Hopoo Games and Gearbox Publishing announced that Risk of Rain 2 is now available on the Stadia store. To celebrate the launch, Risk of Rain 2 will be available for a promotional price of $19.99 during its first week on Stadia, and then $24.99 starting October 7. Smooth as a Milky Chrysalis's silk and sharp as a Soldier's Syringe, Hopoo Games' roguelike shooter can run up to 4K 60fps. With Stadia, players can experience its single-player and signature cooperative play across their favorite devices, including compatible mobile devices, tablets, computers, and TVs. Hopoo Games has also shared additional thoughts on the future of Risk of Rain 2 in the latest Dev Thoughts #18. 
Also debuting on Risk of Rain 2 for Stadia is Sundered Grove, a limited-time exclusive stage created in partnership with Ghostpunch. Nature has reclaimed a once sacred refuge as its own, bringing an overgrown labyrinth as an alternative fourth stage for Survivors to untangle. Sundered Grove will be added to other platforms in the future.
Risk of Rain 2 officially launched on Steam last month became a critical hit following its exit from Early Access, earning an 85 on Metacritic and an 'Overwhelmingly Positive' on Steam. The title quickly topped three million players. It is also available on PlayStation 4, Xbox One, and Nintendo Switch. More information about the upcoming update for console platforms is on the way through the game's official Twitter.
Press assets for Risk of Rain 2 are available here.
About Hopoo Games
A small team who started out as two students from the University of Washington, Hopoo Games made their mark with the award-winning indie success, Risk of Rain in 2013, followed by Deadbolt in 2016. Now a team of indie veterans, they launched the hotly anticipated sequel to Risk of Rain titled Risk of Rain 2 in 2020. Learn more at hopoo.tumblr.com.
About Gearbox Publishing
Founded in 2016, Gearbox Publishing was established with the goal of helping developers around the world bring their products to market while retaining their unique creative visions. The mission began with the critically-acclaimed Homeworld Remastered Collection for PC, and has since been followed by many partnerships that include Compulsion Games' We Happy Few, Hopoo Games' Risk of Rain 2, and System Era Softworks' Astroneer. Gearbox Publishing remains committed to its mission to entertain the world and become the most developer-friendly publisher in the industry. Learn more at www.gearboxpublishing.com.
# # #
Media Contacts
Gearbox Publishing
Steve Prince
steve.prince@gearboxsoftware.com
TriplePoint for Risk of Rain 2
gearbox@triplepointpr.com
+1-415-955-8500