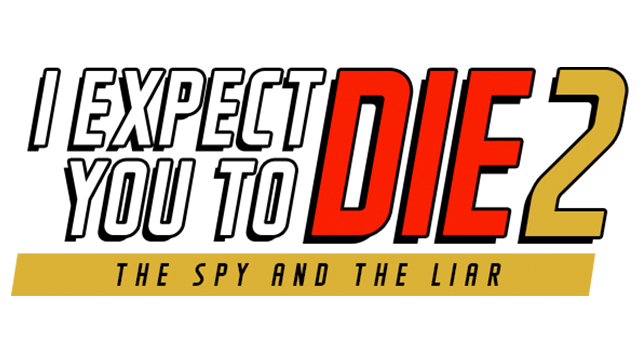 PITTSBURGH, PA — September 9, 2021 — I Expect You To Die 2: The Spy and the Liar, the critically acclaimed VR puzzle game from Schell Games, is a smash hit! The game surpassed $1M in revenue in less than a week after launch, and continues to be a top seller on the VR charts for Oculus Quest and Steam.
"We have been blown away by the support of gamers and VR enthusiasts from all over the world. We've received countless heart-warming messages from our players sharing their stories with the game, and we are so grateful to our existing fans and new agents who used their creativity and cunning to put a stop to Zoraxis' nefarious schemes," said Jesse Schell, CEO of Schell Games. "This is an important milestone, not just for us and our business, but for the ever-growing VR market. VR-first franchises like I Expect You To Die can succeed and studios should pay attention to where this market is going."
I Expect You To Die 2: The Spy and the Liar is the sequel to the award-winning VR puzzler, I Expect You To Die. Expanding on the franchise's story and spy-fi setting, players become a secret agent who must stop the evil megacorp Zoraxis from achieving global domination. Players will solve deadly puzzles full of unexpected obstacles across six unique missions, using high-tech gadgets and creative thinking. TV and film star Wil Wheaton lends his vocal talents to John Juniper, celebrity extraordinaire who joins players on their missions. I Expect You To Die 2 features an opening theme performed by popular singer and songwriter Puddles Pity Party, who fans will recognize from America's Got Talent.
Schell Games prioritized VR accessibility as a core design principle in both I Expect You To Die games, offering a seated VR experience that requires little movement from start to finish. This approach allows more players to enjoy the full I Expect You To Die experience without sacrificing gameplay.
I Expect You To Die 2 is available now on PlayStation™Store for PlayStation®VR (PS VR), Steam, Oculus Quest, and Oculus Rift for a suggested retail price of $24.99. For more information, visit the website, join the community Discord, or view the press kit.
About Schell Games
Schell Games is the largest full-service education and entertainment game development studio in the United States. Founded in 2002 by award-winning game designer and author Jesse Schell, the company's talented array of artists, engineers, producers, and game designers create original games for PC, VR/AR, and mobile, including I Expect You To Die, an award-winning VR puzzle game franchise; Until You Fall, a VR sword fighting game; Happy Atoms, a digital and physical interactive chemistry learning set; Mission: It's Complicated, an LGBTQ+ superhero visual novel; and HoloLAB Champions, a VR lab practice game. In addition to creating original games, the company counts some of the world's most respected brands as clients, including The Walt Disney Company, Google, Facebook, Microsoft, LEGO, Yale University, Universal Studios, Fred Rogers Productions, The Smithsonian Institute, and the US Department of Education. For more information on Schell Games, visit https://www.schellgames.com.
About Oculus
The Oculus team at Facebook Reality Labs lets people defy distance—connecting with each other and the world—through world-class VR hardware and software. The Oculus content team pursues the creation of best-in-class games, narrative experiences, and new VR use-cases like fitness, productivity, and travel. Oculus joins other teams at FRL dedicated to cutting-edge research, computer vision, haptics, social interaction, and more. Facebook Reality Labs is committed to driving the state of the art forward through relentless innovation.
"PlayStation" is a registered trademark of Sony Interactive Entertainment Inc.