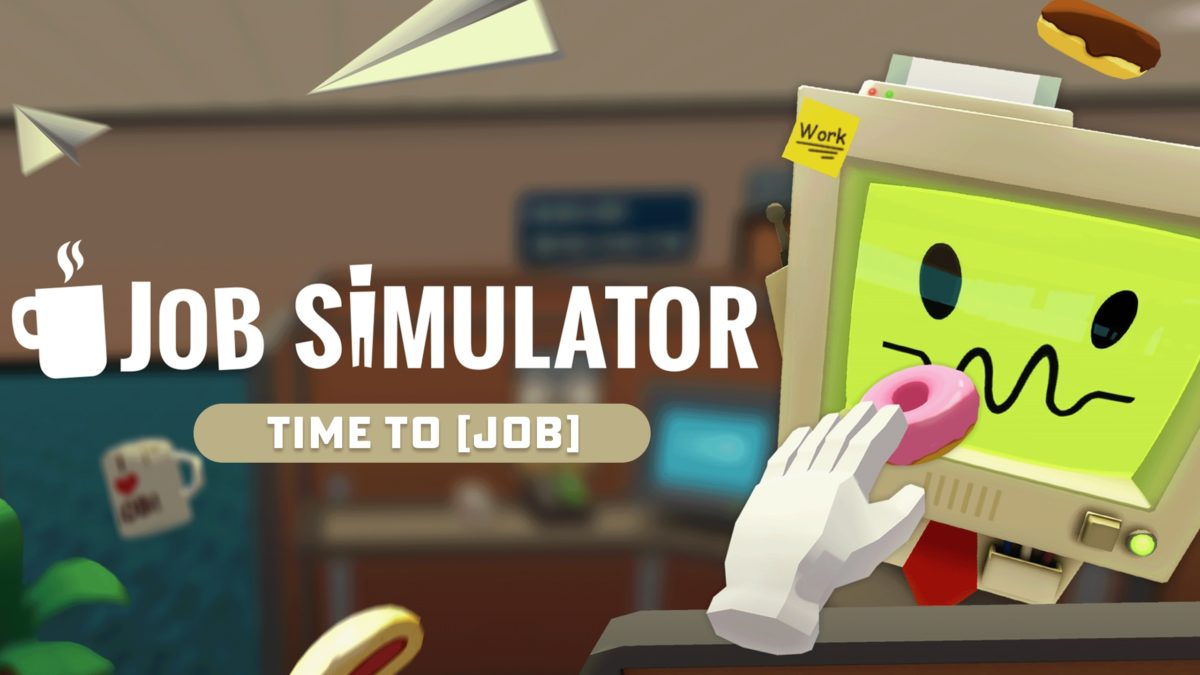 Austin-based VR studio set to launch two award winning VR hits onto new Pico 4 headset
AUSTIN, TEXAS – July 27, 2023 – Today, Owlchemy Labs announced two of their most successful VR hits, Job Simulator and Vacation Simulator, are now available on the Pico 4 headset. Players can purchase both Job Simulator for $19.99 and Vacation Simulator for $29.99 on the Global Pico store. The Pico 4 editions include each game's free expansion, Infinite Overtime mode on Job Simulator, and Vacation Simulator: Back to Job. Both games are also available to be purchased on the Chinese Pico store.
"We're always looking ahead at VR tech, and wearing the latest Pico headset felt like a real game changer moment," said Andrew Eiche, CEOwl of Owlchemy Labs. "The headset is lightweight and has powerful components, allowing our games to run at peak performance and deliver a smooth experience to players. Launching Job Simulator and Vacation Simulator on the Pico 4 is an opportunity to introduce new players around the world to the platform's breakout hits."
Job Simulator released in 2016 and is one of VRs original viral multi-platinum hits. It has consistently ranked in the top ten best-selling titles across PlayStation VR, SteamVR, and Meta headsets. Vacation Simulator has also been a frequent flier on Top 20 lists for Meta Quest 2 and PlayStation VR best sellers.
Job Simulator Key Features:
Multiple Ways to Job: Enjoy several different modes that mimic human careers, including professional shelf, gas station clerk, office worker, and mechanic.
Infinite Overtime: Enjoy jobing till you drop with the Infinite Overtime DLC, which lets players work with no time limits. The content update is free for all players.
Watch Your Friends Work: Job Simulator created an innovative Spectator Mode, which allows players to record footage in-game with mixed reality to stream and share with friends with no extra equipment needed. You can even add your Twitch chat to the game to interact with fans in real-time without clocking out.
Vacation Simulator Key Features:
Relax and Unwind: Enjoy a luxurious vacation in the mountains, forest, or on the beach. Explore the terrain and make plenty of memories to unlock additional areas of the game.
Take Vacation Selfies: Customize your avatar and hit the beach to get fun vacation memories you can directly post to social media without leaving the game.
Vacations for Everyone: Vacation Simulator has moving subtitles translated in multiple languages to give players from many different walks of life the ability to play and understand fellow vacationers.
Job Simulator is also available on Quest, Steam VR, Oculus Touch, and PlayStation VR/VR2 for $19.99. Vacation Simulator is also available on Quest, Steam VR, Oculus Touch, and PlayStation VR/VR2 for $29.99.
Pico assets can be found here. Assets for Job Simulator can be found here and assets for Vacation Simulator can be found here. For more information about Owlchemy Labs, visit their official website here.
###
About Owlchemy Labs
Founded in 2010 and acquired by Google in 2017, Owlchemy Labs is an XR studio with a passion for polished, playful, and innovative VR games and experiences. Owlchemy's titles include the award-winning, platinum-selling VR launch title "Job Simulator", the Emmy-nominated "Rick and Morty: Virtual Rick-ality", the top ten VR title "Vacation Simulator" and their newest VR title "Cosmonious High". With the mission of making VR for everyone, Owlchemy focuses on creating absurdly funny games and experiences in their signature style with ground-breaking accessibility that welcomes all players. Owlchemy continues to share its pioneering experiments and VR best practices through blog posts, white papers, and talks around the globe.
More information about Owlchemy Labs can be found at https://owlchemylabs.com.
Media Contact
TriplePoint on Behalf of Owlchemy Labs
---
Localization Languages:
Chinese – Simplified & Mandarin
Japanese
Korean
Malaysian
Singaporean Mandarin
English
French
German
Italian
Spanish