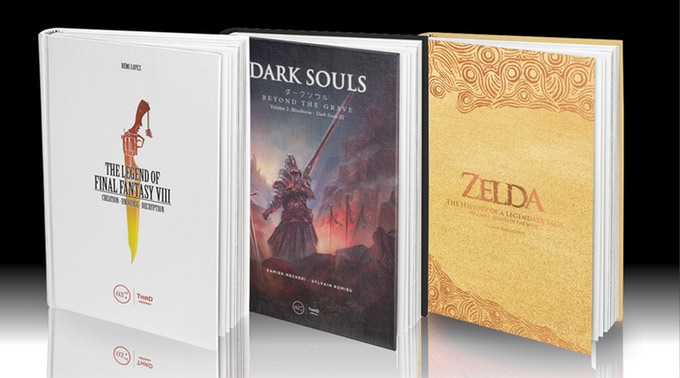 Crowdfunding campaign begins to produce new books on The Legend of Zelda: Breath of the Wild, Dark Souls III and Bloodborne, and Final Fantasy VIII
Toulouse, France – March 1, 2018 – French publisher of specialist video game books, Third Editions, have today launched their new Kickstarter campaign in order to fund the English translation of three of their most popular French-language titles. The campaign aims to raise €60,000 / £54,000 / $74,000 to produce second volumes of their books on the Legend of Zelda and Dark Souls series, as well as a book dedicated to Final Fantasy VIII.
Find out more about this project's goals, and watch the campaign's new Kickstarter video, here.
Continue reading Video Games Book Publisher Third Editions Launches New Kickstarter Campaign to Bring French Hits Into English