Deals for you – not your inbox!
SEATTLE – March 1, 2012 – nFluence Media, a Seattle and London based tech startup, today launched their first product, the iPhone app dealBoard. dealBoard is a free iOS app (Android and Windows coming soon) that collects daily deal offers from nearly all deal sites and presents you with a personalized selection based on your interests. No forms to fill out, and no emails in your inbox, dealBoard will learn your tastes and preferences so that you only see deals relevant to you.
With dealBoard you build an anonymous profile with no sign up in under a minute by using the 'brand sorter', part of nFluence Media's technology that helps figure out what you want without asking for or collecting any personal information – no email addresses, phone numbers or zip codes. dealBoard will then filter through thousands of deal offers and present you with a selection based on your unique preferences. Let dealBoard know which deals you like and don't like and it will get smarter each time you use it!
dealBoard will help you:
Discover Great Deals – On a daily basis, dealBoard searches thousands of offers from all of the top deal sites (more than 50 sites including Groupon, LivingSocial, etc.) to find the ones you will like.
Get Deals You Like – dealBoard will build an anonymous profile of you based on brands you like and don't like. It will continually learn about your deal preferences to refine its choices and show you how relevant a deal is from 1 to 3 stars.
Reduce Inbox Clutter – Do you suffer from daily deal deluge in your inbox every day? Get rid of the emails and keep all the deal offers you want in one place with dealBoard.
Have fun – With its game-like interface it's fun to watch dealBoard get to know you better and it's so easy to use, just swipe up if you like, and down if you don't. Save money, get the best deals on the market, with no emails or sign up!
"dealBoard is the first showcase of nFluence's anonymous profiling technology and it provides a solution to daily deal deluge while offering a valuable service to its users for free," said Henry Lawson, CEO, nFluence Media. "In the future you will be able to use the same nFluence technology to improve content recommendations and ad targeting in a variety of settings from your television to the shopping mall."
dealBoard is available now on the iTunes App Store for free: http://itunes.apple.com/us/app/dealboard/id487976140?ls=1&mt=8
For more information please visit: http://www.nfluence.com/dealboard
About nFluence Media
Headquartered in both Seattle, Washington and London, England, nFluence Media is a technology startup that allows consumers to create anonymous self-profiles that allow for more relevant targeting of deals, offers, ads and messages. Founded by Henry Lawson, CEO and Brian Roundtree, CTO in 2010, nFluence Media puts power back into consumers' hands when it comes to controlling their digital presence. nFluence Media is venture-backed and will soon launch their first mobile app, dealBoard. Henry Lawson previously spent 20 years running marketing technology companies including Interep and Donovan Data Systems. Brian Roundtree is a successful startup entrepreneur, having previously founded SNAPin Software, which was sold to Nuance Communications for $224m in 2008.
---
Assets
Link to press kit
Link to promo video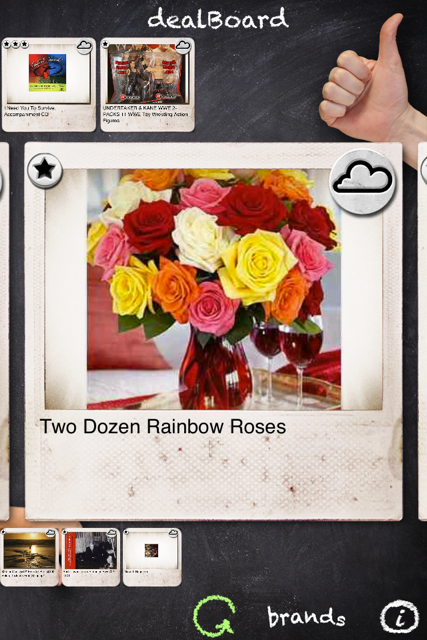 ---
Media Contact
Sam Dalsimer, TriplePoint for nFluence Media
sam@triplepointpr.com
212-730-9744