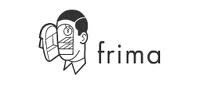 Frima Studio Reveals Zombie Tycoon 2 at Sony's Toronto Meetup
TORONTO – May 8, 2012 – Today during the first "PlayStation <3 Canada" event, Frima Studio announced the development of Zombie Tycoon 2: Brainhov's Revenge for PS Vita and PS3. The sequel to the 2009 PSN hit Zombie Tycoon, Brainhov's Revenge steps up the hilarious, irreverent RTS gameplay of the original with an array of new zombies, sharper graphics and multiplayer Cross Play capability.
In addition to providing hours of zombie blasting fun, Zombie Tycoon 2 will ambitiously tackle one of the biggest debates in pop culture, pitting classic, shambling zombies against Dr. Brainhov's new breed of frantic, über-fast undead to open an entirely new dimension of gameplay.
"At Sony we're always excited to see new titles pushing the envelope of our technologies and with its real time, cross-platform gameplay Brainhov's Revenge is no exception. We're pleased to have this kind of great content in the development pipeline and look forward to providing players with an innovative Cross Play experience," said Matt Levitan, Director of Marketing and Public Relations for Sony Computer Entertainment Canada.
"With Lights, Camera, Party! and the latest Zombie Tycoon title, Frima Studio continues their track record of producing high quality work with the support of the Canada Media Fund. We're proud to invest in such digital products that utilize the latest in development technologies and highlight the state-of-the-art capabilities of Canadian studios," said Valerie Creighton, President and CEO of the Canada Media Fund.
Players can look forward to:
Cross Play on the PS3 and Vita
Console-oriented RTS action
A single player campaign as well as a strategy-based multiplayer
The return of favorite characters such as Professor Tycoon, Ernest, Dr. Brainhov and, of course, hordes of silly zombies
Sharp graphics powered by Unreal Engine 3
Zombie Tycoon 2: Brainhov's Revenge is expected to launch in early 2013.
About Frima Studio
Frima is Canada's leading independent game developer. Since 2003, the company has been developing world-class media including virtual worlds, social and web based games, console titles and mobile apps. Their services also include the animation and special effects expertise of Frima FX as well as the concept art development of Volta. In addition to working with world-renowned clients such as Electronic Arts, Activision, Warner Brothers and Ubisoft, Frima develops successful, original IP titles such as A Space Shooter for 2 Bucks! and Zombie Tycoon. With over 350 artists and programmers to develop our products, Frima produces high-caliber products that are as remarkably outstanding artistically as they are technically. For more information, please visit www.frimastudio.com.
Official Website |  Facebook | @FrimaGames

---
Media Contact
Sam Dalsimer, TriplePoint for Frima Studio
sam@triplepointpr.com
(212) 730-9744

---
Assets
Check out screenshots from the game here.
Download the press kit here.