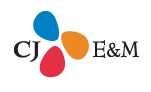 Top Korean Gaming Company Bolsters American Presence with Expanded Game Lineup
SEOUL, SOUTH KOREA — June 1, 2012 — CJ E&M, a leading global entertainment company, today announced the opening of a new office in Los Angeles, California to strengthen their operating capacity in the United States. The US subsidiary, known as CJ Games Global, will allow the company to offer expanded support and service to a wider audience, and increase the number of top-quality games that CJ E&M can launch and offer to gamers everywhere. Bolstered by this new office, CJ E&M is announcing Sin Streets, a new urban online FPS, as the latest addition to its catalog.
The success of CJ E&M's titles has allowed the company to focus on growing its operations in the US and elsewhere. These titles include such hits as Uncharted Waters Online, an MMORPG which has been in operation for over three years with many updates. The next title scheduled for release, the urban action shooter Sin Streets, is currently in development from the celebrated creators of Sudden Attack, and is scheduled to launch in Q3 2012. These games, and several others, will be on display at CJ Games Global's booth at E3 2012 in Los Angeles, June 5-7.
B2B meetings are currently being accepted during the conference. To meet with CJ Games Global, visit the booth (OMFR 8605) or contact Miso Kwon, misokwon@cj.net.
Get a sneak peek at Sin Streets concept art on Facebook.
About Netmarble and CJ E&M Games
CJ E&M Games was established in 2000 as Netmarble; in 2005, Netmarble was acquired by CJ Group, one of the top 20 enterprises in Korea, and merged into CJ E&M, the entertainment and media entity of CJ Group. CJ E&M Games has been the leader of the Korean online game industry, providing casual games and online games to over 35 million members through the Netmarble game portal.
About CJ Games Global Corp.
CJ Games Global Corporation is a US subsidiary of CJ E&M established in 2012. Backed by abundant game contents from CJ E&M, CJ Games Global aims to publish online games through PC and mobile devices, pursuing high-value added business. Established in the US as the base of global penetration, CJ Games Global aims to reach global consumers by providing entertainment via its global portal site Global Netmarble.
---
Media Contact
Rich Jones, TriplePoint for CJ E&M
rjones@triplepointpr.com
(212) 730-9744
Publisher Contact
Miso Kwon, Marketing Manager at CJ E&M
misokwon@cj.net