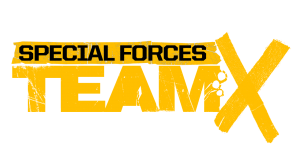 NEW YORK – August 22, 2012 – Microprose announced its new title "Special Forces: Team X" today, a team-based shooter that innovates the genre with a new "Dynamic Battlefield" system that allows players to dynamically define the combat environment before each battle.  Developed by Zombie Studios, and distributed by Atari, Special Forces: Team X will be available this Fall for PC and console download.
Special Forces: Team X ("STX") is a team-focused, third-person, cover-based shooter, featuring brutal firefights between elite squads of Special Forces operatives. STX takes place in tomorrow's world, one that is infested with conflicts amongst the geo-political power brokers. In a world in which conventional warfare is dead, diplomacy is an affront to the hidden agenda of national objectives and global strategy is accomplished using clandestine military power.
World-renowned independent developer Zombie Studios puts you in the role of an elite soldier in a Special Forces squad. The game features a "Dynamic Battlefield" system, enabling players to shape the battlefield by selecting individual environmental pieces, resulting in over 100 combinations of combat zone.  These incredibly diverse combatscapes highlight a range of other unique features…
Advanced cover system allows players to vault, mantle and traverse through the environment with the game's intuitive cover and clambering system.
Exclusively licensed weapons including Kalashnikov, Colt, Famas, Sig Sauer and Mossberg, thanks to our partnership with Cybergun SA. Each weapon offers a large variety of upgrades and all are fully customizable.
Asymmetrical game play with 2-4 teams and 5 frenetic game types. Cooperative play between team members is richly rewarded, giving small coordinated teams an advantage in the battle.
Guard dogs that players can choose to into the firefight with them. Use the dogs of war to guard your back or eliminate the enemy.
Visit the Special Forces: Team X website to view the trailer, screenshots, an exclusive interview with G4's Morgan Webb, and sign up for more information at http://microprose.com/microprose_game/project-stx/.
---
Assets
Download the press kit at https://www.dropbox.com/sh/vj6fd4m7m4hsve2/LrG0zCzQY1.
---
About Microprose
Microprose (formerly Interactive Game Group, LLC. (I2G)) produces and acquires video games and other interactive entertainment properties, whether packaged media, online, or wireless; joining forces with the best studios, publishers and distributors for each project on a worldwide scale. As a member of the Cybergun group, Microprose has revived a brand with a long history in the videogame space. http://microprose.com/
About Atari, SA
Atari is a multi-platform, global interactive entertainment and licensing company. The original innovator of video gaming, founded in 1972, Atari owns and/or manages a portfolio of more than 200 games and franchises, including world renowned brands like Asteroids®, Centipede®, Missile Command®, Pong®, Test Drive®, Backyard Sports®, and Rollercoaster Tycoon®. Atari capitalizes on these powerful properties by delivering compelling games online (i.e. browser, Facebook® and digital download), on smartphones and tablets and other connected devices. Atari also develops and distributes interactive entertainment for video game consoles from Microsoft, Nintendo and Sony. As a licensor, Atari extends its brand and franchises into other media, merchandising and publishing categories. Atari has offices in Los Angeles, New York, Paris, Lyon and London.
http://www.atari.com/
About Zombie Studios
Founded in 1994, Zombie Studios is a leading independent video game developer located in the heart of Downtown Seattle. With over 30 shipped products, Zombie has built a track record of being on the forefront of the interactive entertainment industry creating award winning products for Xbox 360, PlayStation 3, PC, and mobile devices, including the recently released Free to Play game, Blacklight: Retribution.
In addition to entertainment games, Zombie Studios has been an industry leader in Serious Games development since its inception. Zombie has successfully deployed over 20 Serious Games products in the last five years alone, with applications for basic first aid instruction, data visualization, land navigation, US Army recruitment, weapon familiarization, helicopter and tank simulations, multi-vehicle convoy trainers, live fire CQB training, and many others.
About Cybergun
Cybergun is a world leader in creating replica AIR SOFT GUNS®. These are safe replicas, firing 6mm plastic pellets. AIR SOFT GUNS® faithfully reproduce the real firearms under which they are licensed. Initially obtaining licenses from the top manufacturers Smith & Wesson® in 1997, followed by COLT®, SIG SAUER®, DESERT EAGLE™ and many others, today, the portfolio contains over twenty world-exclusive licenses, ensuring the company's position as a global leader. The acquisition of I2G-Microprose last year, has opened the door for Cybergun to position itself in the world of video games. http://www.cybergun.com/
---
Media Contact
Collin Moore, Zombie Studios
cmoore@zombie.com
(206) 623-9655 (ext 143)