SAN FRANCISCO – Jan. 31, 2013 – PlayFirst® Inc., the global leader in mobile games for family and friends, today revealed special Valentine's-themed updates for Wedding Dash® and Mall Stars™ on iPhone, iPod touch, iPad and iPad mini that offer a sweet treat of exciting new content for both games.
Quinn, the trendsetting heroine of Wedding Dash, gets into the Valentine's spirit for this dose of seasonal content that includes a luscious level and dreamy décor. Players can download the Romantic Rainforest venue for free during this limited-time promotion, providing a great spot for a destination wedding. As a special Valentine's treat, anyone who plays the Romantic Rainforest during this promotion can keep it forever at no charge. Eager to encourage the romantic spirit, PlayFirst is also adding Valentine's Day décor throughout the main menu and metamap. With new content and the season of love in full swing, it's a great time for new players to take the plunge into Wedding Dash and keep those guests happy.
The Mall Stars Valentine's update offers its own bundle of fresh content, including all-new Mall Star Casey Nova, a hunky heartthrob sure to make your visitors swoon. On top of that, intrepid mall-goers can earn some extra hearts—literally—in a Cupid-themed mini-game, along with extra, coins, supplies, and XP. Finally, players will feel the love in the air with some romantic and beautiful new attractions.
Players can access the new content from the Wedding Dash level map screen or the Mall Stars in-game marketplace starting today. The Wedding Dash and Mall Stars Valentine's updates are only available for a limited time, so fans should act fast.
To get started with the original games, download Wedding Dash and Mall Stars for free on iPhone, iPod touch, iPad and iPad mini via the iTunes App Store.
About Wedding Dash
Wedding Dash stars aspiring wedding planner Quinn as she launches her own business designing receptions for picky brides and grooms. With colorful characters to manage, cakes of levels to master, and numerous details to plan, players advance from organizing simple backyard weddings to planning elegant ballroom extravaganzas. Wedding Dash offers a different spin on the groundbreaking time-management gameplay that made Diner Dash a global phenomenon, this time empowering players to choose event details and manage hilarious disasters as ambitious wedding planners.
About Mall Stars
In Mall Stars, players build and customize their malls to cater to larger-than-life VIP customers, the 'Stars'. Each Star has his or her own favorite products and attractions. By filling their malls with must-have products and attractions, players excite the Stars into frantically fun Shopping Frenzies and earn special bonuses. Stars make their requests based on players' progress in the game, using PlayFirst's sophisticated StarRequest recommendation system to ensure a fresh, exciting and new level of fast-paced fun.
About PlayFirst
At PlayFirst, we believe you can have fun anywhere, any time and at any age. That's why we're committed to creating mobile games for everyone to enjoy, including the fan-favorite DASH® and STARS™ series of games like Diner Dash®, SpongeBob Diner Dash® and Mall Stars™. Whether you're in line at the store, on your lunch break or lounging at home, you only need a minute to dive into a PlayFirst game—but you'll find a lifetime of entertainment. PlayFirst games are played by tens of millions of fans worldwide, and we're just getting started. To find out more about our talented team and our awesome games, please visit www.playfirst.com.
Official website | Facebook | @PlayFirst
PlayFirst, Diner Dash, Wedding Dash, Cooking Dash, Hotel Dash and Mall Stars are registered trademarks of PlayFirst, Inc. All other trademarks are property of their respective owners.
---
Assets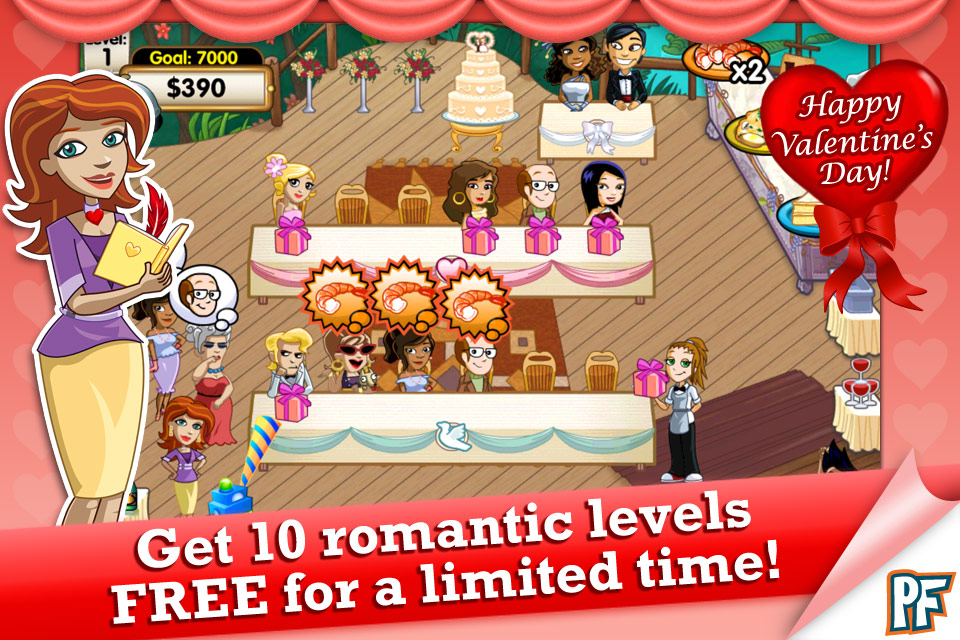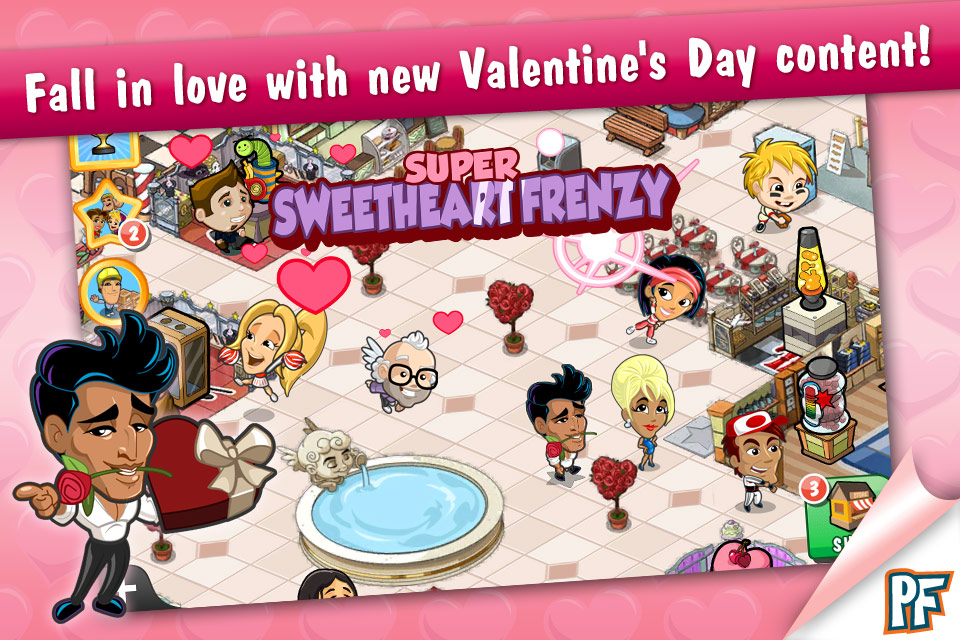 ---
Media Contacts
TriplePoint for PlayFirst
playfirst@triplepointpr.com
415-955-8500
Lauren Quan, PlayFirst
lquan@playfirst.com
510-520-3468