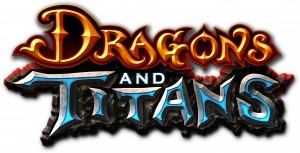 Cross-Platform Multiplayer Online Battle Arena (MOBA) Title Opens For Public Feedback on Facebook in Partnership with Zynga
SAN FRANCISCO — May 1, 2013 — Wyrmbyte, an indie video game studio created by industry veteran Scott Brown, today announced that the company's inaugural title, Dragons and Titans, is entering into open beta on Facebook. Dragons and Titans combines the ubiquity of the Web with the latest social features and unique gameplay elements to create a new, fast-paced MOBA experience. After successfully operating and testing in closed beta since late 2012, Wyrmbyte is seeking the input of gamers worldwide to further refine and polish their breakout MOBA title before launching later this year.
Play Dragons and Titans now at https://apps.facebook.com/dragonsandtitans/
"In the final stretches of putting together a next-generation social game, we believe there's no better way to achieve success than engaging directly with our players," said Brown, founder and president of Wyrmbyte. "We're eager for players to offer their unique input and touches to the game, so that we have Dragons and Titans near perfect for the game's official launch later this year."
To bring Dragons and Titans to as many players as possible, Wyrmbyte is partnering with Zynga (NASDAQ: ZNGA), the world's leading provider of social game services, to introduce Dragons and Titans to a broad swath of Facebook users looking for an action-packed, multiplayer gaming experience.
Dragons and Titans is designed as a mid-to-hardcore MOBA game, where groups of five players battle against an enemy team of five opposing players. Gamers pick one of 17 unique dragons to control as well as their choice of 16 different weapons for each match, making each game a player-tailored experience since both dragons and weapons each contribute two unique skills for players. Over time, dragons and special weapons will also level-up as they are used more often, adding an important mastery element to the gameplay experience. Wyrmbyte also plans to add new content and features to Dragons and Titans on a weekly basis to keep the game fresh and engaging.
Access the Dragons and Titans open beta now on Facebook: https://apps.facebook.com/dragonsandtitans/
Like Dragons and Titans on Facebook at the following link: https://www.facebook.com/DragonsAndTitans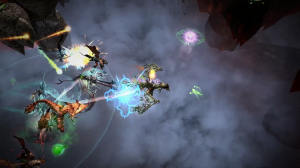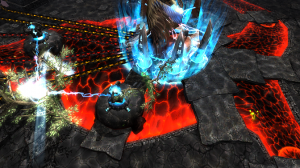 About Wyrmbyte
Founded in 2012, Wyrmbyte is focused on building cutting-edge cross-platform video game experiences. The team at Wyrmbyte is comprised of veteran gaming developers from END Games Entertainment and NetDevil. Dragons and Titans is the studio's first official title.
Official Website | Facebook | Twitter
# # #
Press Contact:
TriplePoint PR for Wyrmbyte
Wyrmbyte@triplepointpr.com
415-955-8500