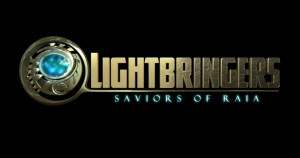 Vanquish the darkness and reclaim the light in this cross-platform co-op hack n' slash!
QUEBEC CITY – June 21, 2013 – The longest day of the year dawns upon us and delivers news of a brand new co-op, hack n' slash RPG from Frima Studio coming this Fall 2013 on mobile and web. Lightbringers lets players swing their swords in the wretched lands of Raia and bring an end to the madness of darkness. Fend off the mysterious creep that has corrupted every living soul and turned them into reckless monsters. Armed with deadly weapons harnessing the power of light, players will reclaim territories, find epic loot, and cleanse Raia by eradicating the infection.
Check out the concept art revealed today.
With an immersive universe and dynamic environments, Lightbringers will allow players to battle over one hundred creatures on screen straight from their browser or mobile device. The seamless drop-in/drop-out cross-platform multiplayer will let anyone join the crusade against the shadows of Raia whenever and wherever they venture. A brand new original IP, Lightbringers is set to deliver the ultimate hack n' slash RPG experience this Fall 2013.
Watch the teaser trailer here.
For more information on Lightbringers, Follow Lightbringers on Twitter.
Assets
Download the Media Kit
About Frima Studio
Frima is Canada's largest independently owned game developer. Since 2003, the company has been developing world-class media including virtual worlds, social and web based games, console titles and mobile apps. Their services also include the animation and special effects expertise of Frima FX as well as the concept art development of Volta. In addition to working with world-renowned clients such as Electronic Arts, Activision, Warner Brothers and Ubisoft, Frima develops successful, original IP titles such as Nun Attack, Zombie Tycoon, A Space Shooter for 2 Bucks! and Lights, Camera, Party!. With over 350 artists and programmers in-house, Frima produces high-caliber products that are as remarkably outstanding artistically as they are technically.
---
Media Contact
Rahat Rashid, TriplePoint for Frima Studio
rrashid@triplepointpr.com