Critically acclaimed tower defense Bloons® TD series has been played over 1 billion times, now brings multiplayer to mobile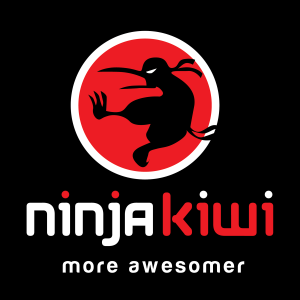 AUCKLAND, New Zealand – July 18, 2013 – Ninja Kiwi, the New Zealand-based developer and publisher of hit web and mobile games, today announced Bloons® TD Battles, from the popular tower defense series Bloons® TD, is available now on iOS devices. Fans can now go head-to-head for the first time against other players on iPhone, iPad, and iPod touch, deploying ninja monkeys, sniper monkeys, helicopters and more in new multiplayer bloon-popping challenges. Bloons® TD Battles can be downloaded free now for iOS devices here: http://itunes.apple.com/app/bloons-td-battles/id624533261?mt=8.
Bloons® TD Battles features challenging gameplay and also serves as a friendly entry point for players new to tower defense thanks to the game's matchmaking capabilities that will pit players against competitors of a similar skill level. The game features a horde of upgrades for every monkey tower, leaving it up to players to come up with the best strategies on the all-out bloon-popping battlegrounds!
Bloons® TD Battles features:
Head-to-head two-player matches
10 custom tracks
19 awesome monkey towers, each with 8 powerful upgrades
Customize bloons with decals so every victory has the winner's signature stamp
Create and join private matches to challenge friends on Facebook
Assault Mode challenges players to manage strong defenses and send bloons directly against an opponent
Defensive Mode rewards the superior strategist who can outlast challengers against endless bloon waves
Battle it out for top scores on the global leaderboards
Download Bloons TD® Battles now free for iPhone 4 and up, iPod touch 4 and up, and all versions of iPad: http://itunes.apple.com/app/bloons-td-battles/id624533261?mt=8.
Game players eager to find the best original web, mobile, and tablet games can look for the Ninja Kiwi name and logo and stay up-to-date by:
---
Assets
---
About Ninja Kiwi
Ninja Kiwi® is a leading developer and publisher of games for web, Facebook, and smart devices – games such as Bloons®, Bloons® TD 5, and SAS: Zombie Assault® 3. Founded in 2006, Ninja Kiwi is a 40 person studio that has headquarters and game development in Auckland, New Zealand and a mobile games studio in Dundee, Scotland.
Visit www.ninjakiwi.com to learn more about Ninja Kiwi's games.
---
Media Contact
Stephanie Palermo, TriplePoint for Ninja Kiwi
spalermo@triplepointpr.com
(415) 955-8500