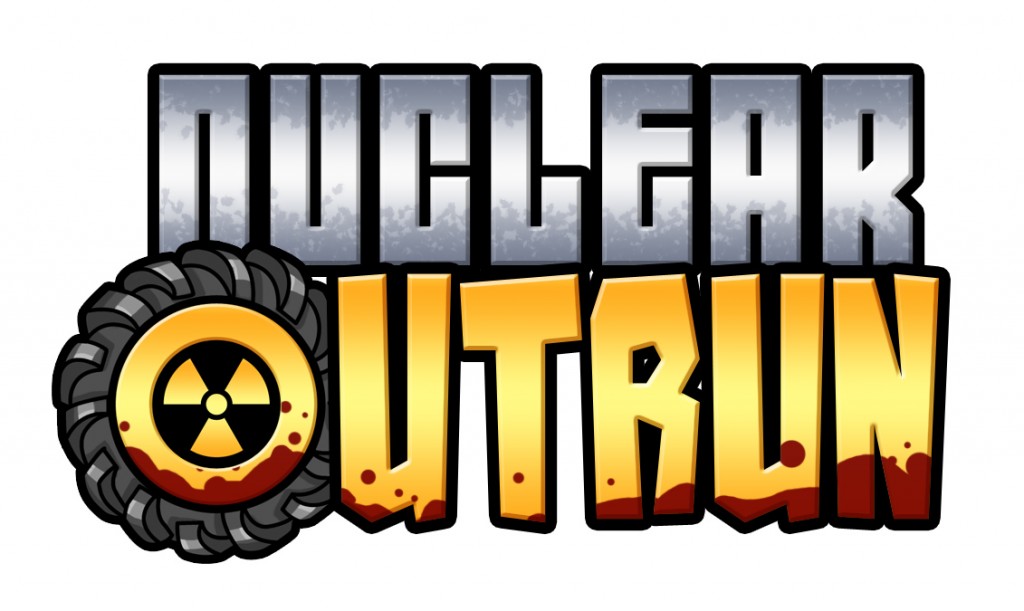 Gamenauts announces release of drive & shoot iOS game
SAN JOSE, Calif. – July 18, 2013 – Gamenauts, in conjunction with developers Nerdook Productions and Nightspade, today announced the launch of their absurdly awesome apocalyptic game, Nuclear Outrun. They'd like to remind players that one of the many ways to get away from a world-ending nuclear missile while mowing down zombies is to load up a fart bazooka, read a Book of Rapture, and drive away in a 600 horsepower ice cream truck. Nuclear Outrun is now free in the App Store: http://itunes.apple.com/app/nuclear-outrun/id588934383
See the endless getaway possibilities in the trailer: http://youtu.be/wsx5vpPdjlo
Unlike most games about Armageddon, which strive for realism by skimping on vehicles and bullets, Nuclear Outrun is over equipping players for the end of the world. Players will find a large arsenal of weapons like the Shark Gun, Twitgun, and even a good ol' fashioned flamethrower. Unlike most doomsdays, players will find a grand variety of survivors, who are each escape artists in their own right (hipsters can indeed be of help when running away from zombies), as well as more wacky vehicles than any garage can fit. The game is also announcing that Weapon of Mass Destruction do indeed exist…in the form of George the cyborg T-Rex.
Nuclear Outrun features:
Annihilate zombies with 25 hilarious weapons, such as the nefarious Squid Launcher, the room-clearing Fart Bazooka, and the bloodthirsty Shark Gun.
Rescue & collect 30 different survivor types, including Hipsters, Nurses, and Lawyers, each with their own unique perks! The further the player progresses, the more rare and powerful the allies.
Escape in 18 vehicles from the cavity-inducing Ice Cream Truck, to the passive-aggressive Catmobile, to the overcompensating Terminatus X.
Unleash devastating Weapons of Mass Destruction such as George the laser-shooting T-Rex and the Teddy Bear Bomber.
Activate Power-Ups including the terrifying Chicken Rain and the Coins Unicorn.
Compete with jealous friends and boast high scores on Game Center & Twitter.
Rock out to a soundtrack from ska/punk band The Skank Agents!
Grab Nuclear Outrun from the App Store before the world ends today! http://itunes.apple.com/app/nuclear-outrun/id588934383
To learn more about Nuclear Outrun, please visit Gamenauts on:
About Gamenauts
Gamenauts is a leading game publisher and developer of Mobile, PC and Social Networks games, founded in the San Francisco Bay Area with a mission to explore the frontiers of interactive fun. They struck gold with hit games like Ninja Fishing on mobile and the Cate West and Burger Rush series in the PC casual gaming space. Gamenauts invites players to join them on their voyage through the galaxies of games on multiple platforms.
Official Website | Facebook | @Gamenauts
About Nerdook Productions
Nerdook Productions is a one-man indie Malaysian developer of quirky and innovative Flash games. Since 2006, Nerdook has been one of the most popular developers on Kongregate and Armor Games and other Flash portals. Nerdook's library boasts games of varying genres from role-playing, turn-based strategy to arcade shooters.
Kongregate | Facebook | @Nerdook
About Nightspade
Nightspade is an Indonesia-based mobile game development studio. Their talents span major platforms including but not limited to iOS, Android, Windows 8, Symbian, and Meego. They aspire to deliver happiness through mobile games for centuries to come.
Official Website | Facebook | @theNightspade
---
Media Contact
Erin Fan, TriplePoint
efan@triplepointpr.com
(415) 955-8500
Assets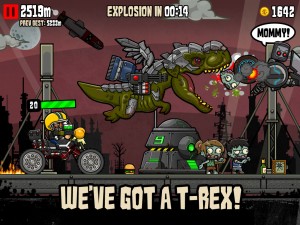 Download the press kit
Download the trailer
Watch the trailer on YouTube