MONTREAL – July 24, 2013 – Red Barrels announced today that its darkest brainchild, survival horror experience Outlast will be available on September 4, 2013 for digital download on Steam for $19.99. Outlast received great accolades and awards this past E3, even earning the honor of "Most Likely to Make you Faint." White-knuckled attendees playing the game for the first time struggled to maintain composure (and consciousness) when faced with the frightening effects of Outlast's immersive audio design and the shocking truth of what lies inside Mount Massive Asylum. Outlast will keep hearts pumping and palms sweating as players' fiercest fears are awakened.
The industry veterans at the ten-person indie studio Red Barrels have created a game that traps players in the uncomfortable space between fear and intrigue. In Outlast, players will take on the role of Miles Upshur, a reporter investigating an anonymous tip that something is amiss at Mount Massive Asylum. Miles ventures blindly into the asylum where a bloody crime scene forebodes a gruesome story to unravel. Players will be in for a true derangement of the senses this September, where fainting may be the only way to escape.
For more information about the studio and Outlast, please visit redbarrelsgames.com.
---
Assets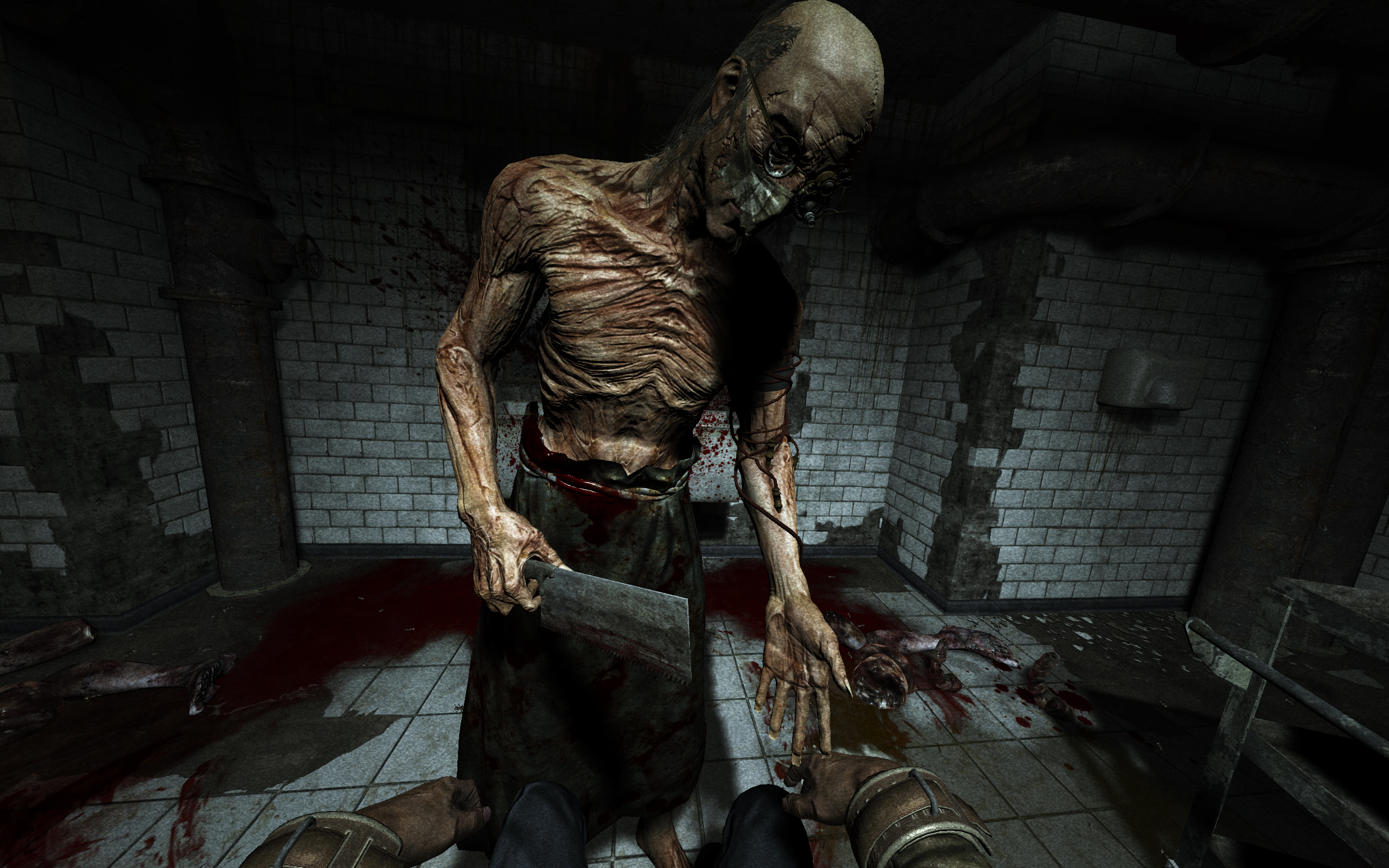 ---
About Outlast
In the remote mountains of Colorado, horrors wait inside Mount Massive Asylum. A long-abandoned home for the mentally ill, recently re-opened by the "research and charity" branch of the transnational Murkoff Corporation, has been operating in strict secrecy…until now.
Acting on a tip from an inside source, independent journalist Miles Upshur breaks into the facility and what he discovers walks a terrifying line between science and religion, nature and something else entirely. Once inside, his only hope of escape lies with the terrible truth at the heart of Mount Massive.
---
About Red Barrels
Founded in Montreal by industry veterans from some of the biggest game franchises in history, including Prince of Persia, Assassin's Creed, Splinter Cell and Uncharted, Red Barrels is an independent game studio focused on creating unforgettable single-player games. Outlast is the studio's first title, a true survival-horror experience which aims to show that the most terrifying monsters of all come from the human mind. Outlast will be available for PC digital download September 4, 2013.
Official Website | Facebook | @TheRedBarrels
---
Media Contact
TriplePoint for Red Barrels Games
outlast@triplepointpr.com
(415) 955-4500