Charming Indie Platformer Will Be Shown as Part of Indiecade During E3
SANTA MONICA, Calif. – May 30, 2014 – Extend Interactive today announced that So Many Me, their delightful new puzzle-platform game, will be coming exclusively to OUYA and Steam this summer. Brimming with character, So Many Me puts players in control of their own company of clones to solve puzzles, defeat enemies, and save a world threatened by an ancient evil. You can find a trailer for So Many Me here: http://youtu.be/MyIxtMuxbL4
A press kit containing in-game screenshots logos can be downloaded here.
So Many Me combines puzzle-solving platform gameplay and the careful resource management of classic games like Lemmings. Players take the role of a Me named Filo who discovers that he can make clones of himself that each possess unique powers. By combining their efforts, Filo and his misfit band of Me can solve puzzles, dodge devious traps, and defeat the evil minions that threaten their home world.
Built by the team behind Jigsaw Mansion and Xbox Live Arcade title A.R.E.S: Extinction Agenda EX, So Many Me's bright visuals and quirky characters make it a refreshing must-have for fans of puzzle platform games. The game will be available to demo for the first time during E3 in Los Angeles – for more information about So Many Me or to arrange an appointment to play the game during E3, please contact TriplePoint PR at ouya@triplepointpr.com or 415.955.8500.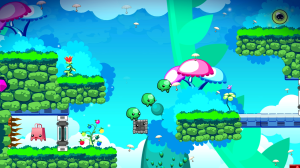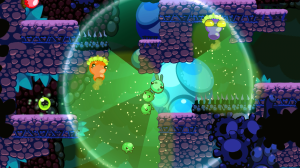 About OUYA
OUYA is a new kind of game platform that enables any creator to publish a game for the TV. Launched with the OUYA game console in 2013, OUYA has hundreds of games from established AAA developers to emerging game artists. The OUYA also has plenty of entertainment content in 1080p HD quality. OUYA, built on an accessible and open platform, was envisioned by founder and CEO Julie Uhrman. The OUYA console was beautifully designed by award-winning designer Yves Behar.
Website | Facebook | @playOUYA
About Extend Interactive:
Extend Interactive, also known as Extend Studio (x10) is an independent development house, based in Thailand. A closely-knit team of designers, programmers, artists, and business individuals, Extend Studio strives to create high quality, fun to play titles. We are a development team behind the award-winning A.R.E.S.: Extinction Agenda (Steam/XBLA) and Jigsaw Mansion (Indiecade E3 2011 Showcase)
Website | Facebook | @x10interactive
About ORiGO GAMES:
ORiGO GAMES Pte, LTD. Was founded in 2010 and is comprised of a small team of industry veterans with over 40 years of combined production and marketing experience.  ORiGO assists game developers from around the world build better products and reach larger audiences through dedicated network and pool of publishing resources, giving the developers more time to focus on what they do best: make great games. More information about Origo Games can be found on our website: www.origo-games.com
Media Contact
Tristan Kruth
TriplePoint PR for OUYA
tkruth@triplepointpr.com
(415) 955-8500