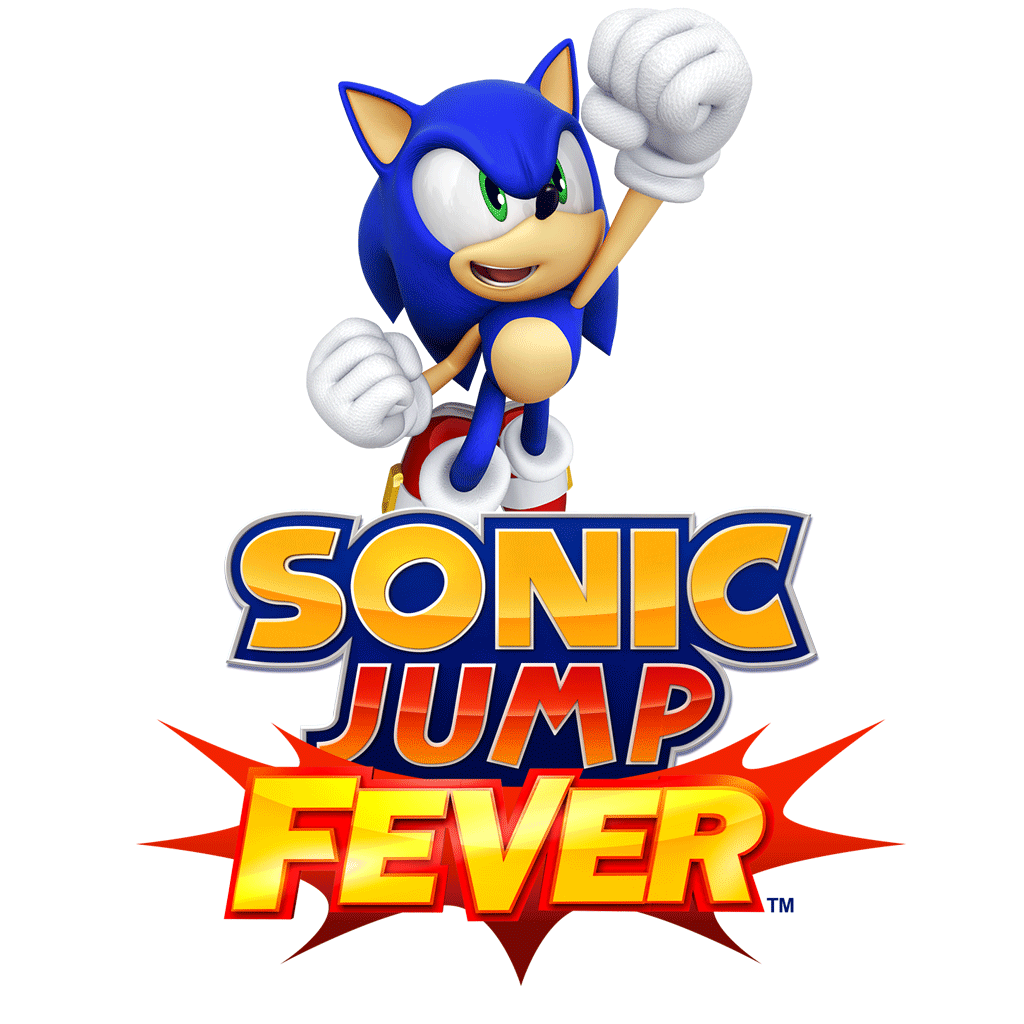 SEGA's Most Competitive and Quick-to-Play Sonic Game is Available Now for iPhone, iPad, iPod touch and Android
SAN FRANCISCO, LONDON – July 10, 2014 – SEGA Networks, Inc. is excited to announce Sonic Jump Fever™ is now available in North America, Europe and additional markets as a free download for iPhone, iPad, iPod touch and Android devices.
Based on the 2012 critically acclaimed Sonic Jump, this adaptation takes Sonic to new heights by shifting the focus to score-attack gameplay and competition among friends. Developed by SEGA's mobile studio Hardlight, Sonic Jump Fever™ brings players together in the fastest and most accessible Sonic competition ever.
Check out the trailer on YouTube
"Sonic Jump Fever™ adds the perfect mix of competition and urgency to the already fun formula of Sonic Jump™," said Chris Southall, Hardlight Studio Director. "Sonic games have always given players a chance to tackle levels a little bit faster and better each time – grabbing that one extra ring to improve their score. Now, it's not just their own personal best they'll be competing against, but all of their friends' as well."
In Sonic Jump Fever™, players compete for high scores in quick vertical jumping challenges. Friends can blast each other's scores by pulling off huge combos, equipping boosters and utilizing special character abilities as they play as Sonic, Knuckles and a host of other characters.  Gamers can quickly earn points to unleash Fever Mode and jump into hyper-speed for earth-shattering scores. Even the most skilled players will enjoy variety and new challenges as in-game leaderboards reset regularly to feature new zones and prizes. The more friends players have, the more elite the prizes up for grabs. Three zones will be available at launch and gamers can expect to see more coming soon.
Fans of classic Sonic games can look forward to seeing Chao featured in Sonic Jump Fever™. Gamers can find and befriend a variety of Chao that can be used to aid players in their quest for higher scores. As players leverage their unique abilities, some Chao can prevent an untimely death, while others can be used to attack enemies.
Players can also look forward to special missions, in-game events and additional announcements coming soon. For more information and the latest SEGA news, please visit Facebook and Twitter.
Sonic Jump Fever™ is available on the App Store and Google Play
For supporting assets and information, jump here.
About SEGA Networks Inc:
SEGA Networks Inc. is a division of Tokyo, Japan-based SEGA. Corporation, focused on creating compelling entertainment for mobile and tablet devices. Since releasing Super Monkey Ball as the first number one game on the App Store in 2008, SEGA has been at the forefront of mobile gaming with over 85 games and over multiple hits with over a million downloads each. SEGA Networks Inc. publishes games featuring iconic SEGA IP as well as original content. The company is dedicated to offering stellar player experiences across all genres that are delivered with quality support and community. SEGA Networks Inc. includes acclaimed studios Three Rings and Hardlight Studios. Recent SEGA Networks Inc. titles include the hit Sonic Dash, Super Monkey Ball Bounce and the upcoming Crazy Taxi: City Rush. For more information, visit www.sega.com.
About SEGA® Europe Ltd:
SEGA® Europe Ltd. is the European Distribution arm of Tokyo, Japan-based SEGA® Corporation, and a worldwide leader in interactive entertainment both inside and outside the home. The company develops and distributes interactive entertainment software products for a variety of hardware platforms including PC, wireless devices, and those manufactured by Nintendo, Microsoft and Sony Computer Entertainment Europe. SEGA's global Web site is located at www.sega.com.
©SEGA. All rights reserved. SEGA is registered in the US Patent and Trademark Office. SEGA and the SEGA logo are either registered trademarks or trademarks of SEGA Corporation. iPad, iPhone, iPod touch are a trademarks of Apple Inc., registered in the U.S. and other countries. App Store is a service mark of Apple Inc.
Media Contact
Rich Jones
TriplePoint PR for SEGA Networks Inc.
rjones@triplepointpr.com
(212) 730-9744
Jasmine Mayo (Ramos)
Communications Manager, SEGA Networks Inc.
Jasmine.mayo@sega.net
(415) 992-3973