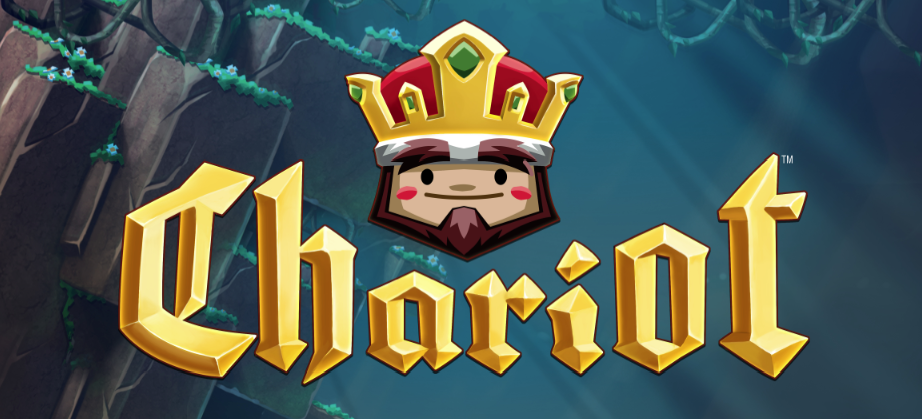 Explore Chariot's Luminous Abyss and Sandstone Ruins Environments and Win T-shirts, Keychains and Playing Cards
QUEBEC CITY – August 25, 2014 – Frima Studio, the developer behind upcoming physics-based, couch co-op platformer Chariot, will showcase new environments and levels at PAX Prime in Seattle (August 29-September 1). Press and attendees can get a sneak peek of Chariot's latest content before it releases on Xbox One, PlayStation 4, Wii U and Steam later this fall. Guests can also visit the Frima booth for exclusive giveaways and the chance to win Chariot download codes, t-shirts and more.
Hop aboard the Chariot with the trailer and official website.
In Chariot, players embark on a journey to give His Majesty the ride of his afterlife. Featuring gorgeous, varied environments, players guide a chariot through underground caves using physics-based mechanics such as pushing, pulling, riding and swinging. Alone or with a friend, players must lead the brave princess and her faithful fiancé into the royal catacombs to find the perfect resting place for the King!
Chariot's Creative Lead Philippe Dion, Game Designer Alexandre van Chestein and Executive Producer Martin Brouard will be available for interviews and to demo the game's newest levels at booth #6503. To schedule an appointment for a hands-on demo of Chariot, please contact Valerie Turpin at TriplePoint: vturpin@triplepointpr.com
Assets
Download the press kit with all new screenshots.
Check out the trailer.
About Frima
Frima is Canada's largest independently-owned game developer. Since 2003, the company has been developing first-rate digital products for world-renowned clients like Electronic Arts, Activision, Warner Brothers, Konami and Ubisoft. Frima's services include video game development, animation and visual effects, as well as the concept art development of Volta. With over 350 artists and programmers in-house, Frima produces high-caliber products with both artistic and technical appeal. Frima Originals is a separate division within Frima that is dedicated to developing and self-publishing original indie titles, such as Nun Attack, Zombie Tycoon, A Space Shooter and the upcoming couch co-op platformer Chariot.
Media Contact
Valerie Turpin, TriplePoint
vturpin@triplepointpr.com
(212) 730-9744