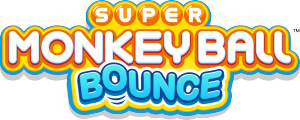 SEGA's Original Mobile Blockbuster Is Back with an All-New Pachinko-Inspired Game
SAN FRANCISCO – September 4, 2014 – SEGA Networks Inc. today announced the arrival of Super Monkey Ball™ Bounce on iPhone®, iPad®, iPod touch® and Android™ devices as the newest game in the highly successful Super Monkey Ball franchise. Developed by acclaimed Three Rings™ studio, AiAi will guide players as they bounce, slide, and rebound their way through 119 levels and six unique worlds with more levels and new worlds coming soon. Players will take on the challenge of rescuing his six monkey friends, each a playable character with their own unique power, by facing a variety of exciting puzzles and boss fights.
User-friendly controls and pachinko-inspired gameplay lend themselves to iOS and Android devices by letting users drag to align their perfect shots and tap anywhere on the screen to start the exciting ball-bouncing action. Players aim their launcher and shoot their monkeys into different types of unique puzzles like Tiki Topple, Puzzler and Survivor. Solve the mini-puzzles to win, gain more points by clearing the board completely! Players can link Super Monkey Ball Bounce to their Facebook account to track progress against their friends through their Facebook leaderboard and even gift their friends lives.
Fans of the Super Monkey Ball franchise will love the chance to play with their beloved characters in a fast-paced, fun and accessible game with a new bounce. Super Monkey Ball Bounce is now available as a free download on the App Store and Google Play.
View the official launch trailer on YouTube.
Download the press kit:
http://www.triplepointpr.com/dl/SEGA/SMBB/SMBB_SuperMonkeyBallBounce_Assets.zip
To connect with Super Monkey Ball online, Like us on Facebook and Follow us on Twitter.
About SEGA Networks Inc.
SEGA Networks Inc. is a division of Tokyo, Japan-based SEGA Corporation, and is focused on creating fun, compelling and engaging entertainment that features iconic SEGA® intellectual property as well as original content for mobile and tablet devices. Since 2008, SEGA has been a leader in the smartphone and tablet space with the wildly successful Super Monkey Ball™ and continues to be at the forefront of gaming, launching more than 85 games. SEGA Networks Inc. includes acclaimed studios Hardlight™ Studio and Three Rings™. Recent SEGA Networks Inc. titles include Sonic Dash™, Sonic Jump™ and Crazy Taxi™ City Rush and the upcoming title Super Monkey Ball Bounce. For more information, visit www.sega.com.
© SEGA. All rights reserved. SEGA is registered in the U.S. Patent and Trademark Office. SEGA, the SEGA logo, SUPER MONKEY BALL, and SUPER MONKEY BALL BOUNCE are either registered trademarks or trademarks of SEGA Corporation. iPad, iPhone, iPod touch are a trademarks of Apple Inc., registered in the U.S. and other countries. App Store is a service mark of Apple Inc. Google Play is a trademark of Google Inc.
 # # #
Media Contact
TriplePoint PR for SEGA Networks Inc.
sega@triplepointpr.com
+1 (212) 730-9744
Rachel Steinberg, Communications Manager
SEGA Networks Inc.
rachel.steinberg@sega.net
+1 (415) 900-9569