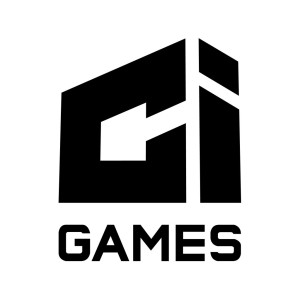 Lords of the Fallen Developer Brings AAA Production to Popular Shooter Franchise, Slated for 2016 Launch
WARSAW, Poland – December 16, 2014 – Internationally acclaimed game developer, publisher and distributor CI Games today revealed that it is deep in the development of Sniper: Ghost Warrior 3, marking the popular tactical shooter franchise's first AAA production effort. Due for release in the first half of 2016 for PC, PlayStation 4, and Xbox One, Sniper: Ghost Warrior 3 is being created from the ground up by an all-star development team that includes Steve Hart, former senior producer of Rebellion's Sniper Elite V2, as well as combat veteran and former Marine Paul B. Robinson, who has an extensive resume of game development reaching back over 20 years.
"The Sniper: Ghost Warrior franchise is one of the most popular in the CI Games portfolio with over 5.5 million copies sold, so we're investing a significant amount of effort into the third installment," said Marek Tyminski, CEO, CI Games. "We're fully committed to creating a AAA franchise that gamers can rely on for the ultimate first-person sniper experience."
Set in a modern day conflict based in Eastern Europe, players will be thrust into the role of a sniper caught between three warring factions, played out in a realistic and immersive environment. Dig deep into the Ghost Warrior DNA as you choose between taking out your targets up close or from a distance, while at the same time focusing on your survival through evasion and stealth. Non-linear, sandbox-style gameplay on large open-ended maps give players the flexibility to play and replay the missions in a number of different ways. Sniper: Ghost Warrior 3 will offer intriguing challenges for tactically-minded gamers, while still remaining accessible to first-person shooter fans.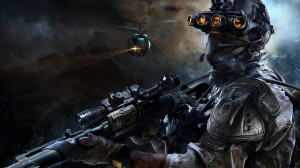 To learn more about CI Games and Sniper: Ghost Warrior 3, visit:
About CI Games
CI Games is an international developer, publisher and distributor of interactive entertainment products with sales in more than 50 countries worldwide. Headquartered in Warsaw, Poland, CI Games was established in 2002 and has been listed on the Warsaw Stock Exchange since 2007. CI Games' global operations distinguish it as one of the most dynamic development companies in the industry, with development and distribution offices in Poland, United States, Germany & Canada. CI Games portfolio includes the best-selling Sniper: Ghost Warrior franchise with over 5 million copies sold worldwide. The company is currently working on a number of high-profile, multiplatform games including the World War II first-person shooter Enemy Front and the action RPG Lords of the Fallen. For more information on CI Games please visit: www.cigames.com
# # #
Press Contact:
TriplePoint, on behalf of CI Games
cigames@triplepointpr.com
+1 (415) 955-8500