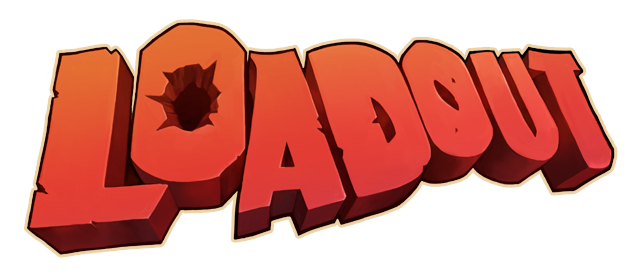 Blood-Drenched Free-to-Play Shooter Now Available via PlayStation Store
AUSTIN, Texas – Dec. 16, 2014 – Edge of Reality today announced that Loadout, the Free-to-Play shooter that believes disarmament involves blasting arms off, is available today for the PlayStation®4 computer entertainment system. Downloadable for free from the PlayStation Store, Loadout is now inviting PS4® gamers everywhere to find the holiday spirit residing deep inside their friends and family and splatter it across the landscape. Enjoyed thus far by 3.7 million gamers on the PC, Loadout welcomes PlayStation fans to join the deep weapon-crafting, head-exploding, organ-redistributing bliss for themselves on their favorite console.
Deck the halls with sanguine goodness in the Loadout launch trailer here: http://youtu.be/Aj0pjdXThPE
"How many people give each other gigantic and unique guns for the holidays? Loadout helps PS4® players find that truly original gift for themselves and their friends," said Rob Cohen, CEO of Edge of Reality. "We're delighted to be able to provide this heartwarming game to the PlayStation community today. And by 'heartwarming', I mean a game where you actually set hearts on fire with a flamethrower."
Loadout is a game about finding the perfect gun among the 44 billion combinations in the game's deep weapon-crafting system, and then showing off that gun to one's friends by slaughtering them with it repeatedly. Players can look forward to wielding laser-guided sticky bombs, double-exploding flame rockets, tesla shotguns, and any other amazing weapon combination their fevered minds can conceive. Fight with friends and foes alike in a variety of player-vs-player game modes, or band together against the vicious alien Kroad in the new Campaign mode. Loadout has more weapon combinations than there are people in the known universe, and every person on Earth is now free to play with them.
Loadout is the first original IP from Edge of Reality, an Austin-based independent studio with broad experience in major game franchises, including Mass Effect, Dragon Age, Tony Hawk's Pro Skater, and The Sims. The studio developed Loadout as a passion project, and today that passion has been shared by millions, enjoying the over-the-top violence, fast action, and absurdly varied customization of Loadout on PC and PS4®.
To learn more about Loadout, visit http://www.loadout.com/.
About Loadout
Loadout is the fast-paced Free-to-Play shooter that has been critically praised for its wild humor, acrobatic gameplay, and literally billions of weapons and customization options. From a gun's chassis and barrel to its trigger and stock, everything can be modified. Launched in January 2014, Loadout has been enjoyed by millions in its first year alone. Loadout is available for free on the PC and the PlayStation®4 computer entertainment system. Learn more at www.Loadout.com.
For more Loadout mayhem, follow us on Twitter and Facebook.
About Edge of Reality
Edge of Reality is an independent, world-class game development studio based in Austin, Texas. Throughout its 16-year history, the studio has released 16 titles on 8 platforms, selling over 20 million units worldwide. The company is entrusted with some of the biggest brands in the industry, and the team works with passion to deliver high-quality entertainment. More information about Edge of Reality and its products can be found on the company's website, www.edgeofreality.com.
###
Media Contact
Jesse Henning, TriplePoint for Edge of Reality
jhenning@triplepointpr.com
Assets
Trailer on YouTube: http://youtu.be/Aj0pjdXThPE

Additional assets available at http://www.loadout.com/media/.