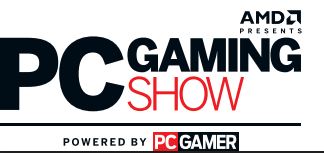 Microsoft Joins AMD as Sponsor and Participant for PC Gamer's Live Event at the Belasco Theater
LOS ANGELES — June 3, 2015 — PC Gamer today announced that Microsoft has joined the upcoming "AMD Presents The PC Gaming Show Powered by PC Gamer" event as both a sponsor and participant. Taking place in Los Angeles on Tuesday, June 16, 2015 at the Belasco Theater, the show will feature appearances and announcements from some of the biggest names in the PC gaming industry. Head of Xbox, Phil Spencer and several game developers will share the latest details about gaming on Windows 10 as well as showcase several upcoming games.
"For us, the PC Gaming Show is the ideal place to speak directly to PC gamers, and it's a great time to talk about Windows 10 – the best operating system we've ever created for gamers on PCs," said Phil Spencer, head of Xbox at Microsoft. "With Windows 10, we're bringing the best of Xbox with the best of Windows gaming, including Xbox Live and the new Xbox app, Game DVR for nearly every game, and DirectX 12 for better gaming graphics and performance."
"Windows is a vital element of the PC gaming experience for so many of us, and I'm excited to see what Microsoft has in store," said Tim Clark, Global Editor-in-Chief, PC Gamer. "The PC Gaming Show is a celebration of every aspect of the platform, so I'm delighted Xbox has decided to play such a key part in it."
Presented by AMD, organized by PC Gamer, and streamed live in partnership with Twitch, the show will bring the PC gaming community together under one roof for announcements and presentations from both major companies and rising independent developers. Hosted by Sean 'Day[9]' Plott, participants of the show include Dean Hall (DayZ), Blizzard, Bohemia Interactive, Tripwire Interactive, Fullbright, Cliff Bleszinski (Boss Key Productions), Devolver Digital, Nexon, Creative Assembly, Square Enix, CCP Games, Paradox Interactive, and many more.
For more information and to register for press access, please visit: www.PCGamingShow.com and follow #pcgamingshow.
About PC Gamer
PC Gamer is the global authority on PC games. For more than 20 years, it has delivered unrivaled coverage, in print and online, of every aspect of PC gaming. Our team of experts brings readers trusted reviews, component testing, strange new mods, under-the-radar indie projects and breaking news around-the-clock from all over the world.
About Xbox
Xbox is Microsoft's premier gaming and entertainment brand created by gamers for gamers on Xbox One, Xbox 360 and Windows 10 devices. Xbox delivers the best games and greatest social gaming network with Xbox Live. More information about Xbox can be found online at http://www.xbox.com
Media Contact
pcgamingshow@triplepointpr.com
415-955-8500