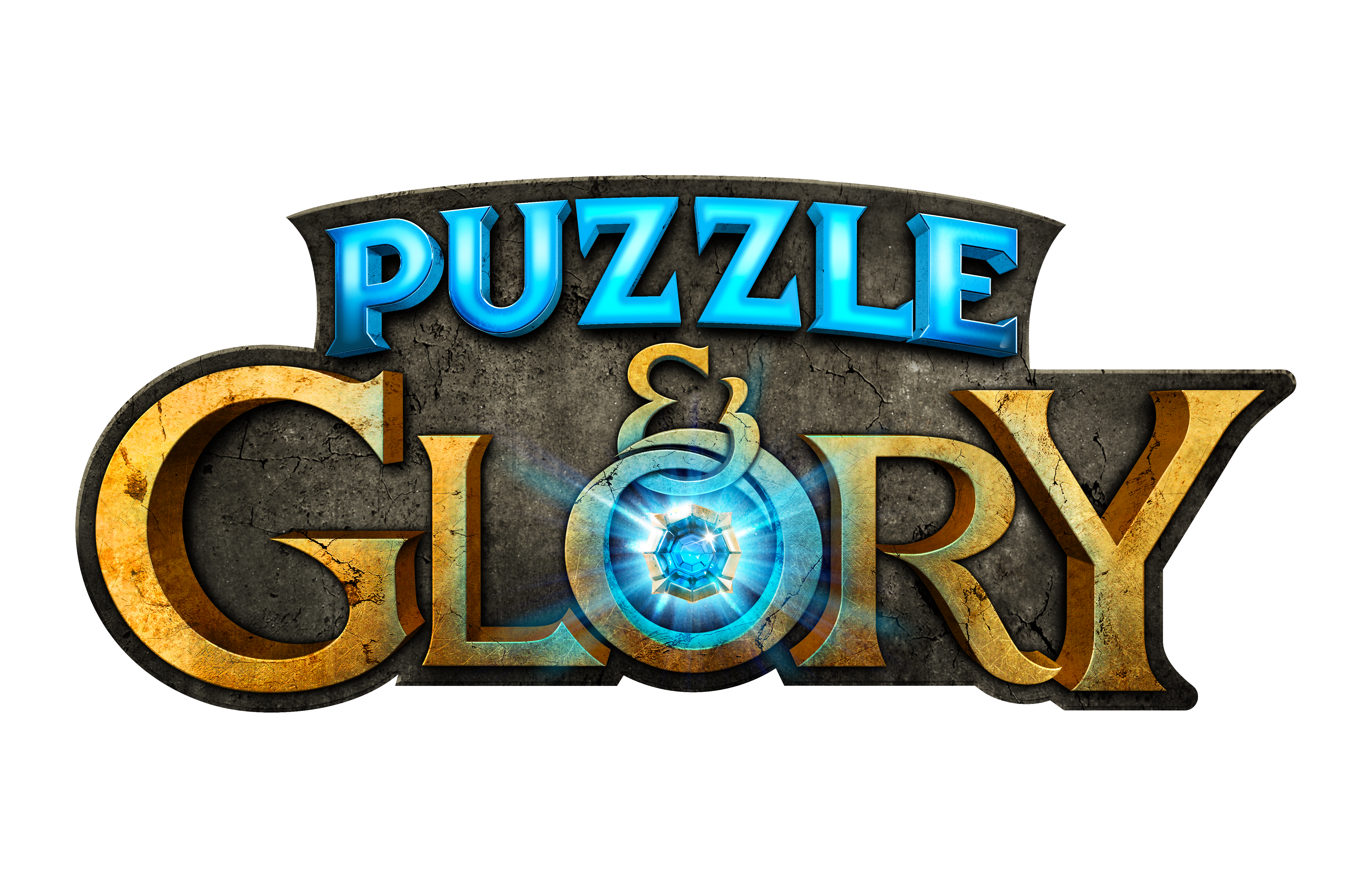 New Match-3 RPG from the Studio behind Marvel® Puzzle Quest™ and Shoot Many Robots™ 
SAN FRANCISCO – September 24, 2015 – Overcome adversaries and explore the underbelly of a dynamic, yet perilous new fantasy world! SEGA® today announced that Puzzle & Glory™, a mobile match-3 RPG created by Demiurge™, is now available on iPhone, iPad and Android. In the game, players set out on heroic adventures through dynamic dungeons and domains to save their homeland of Aetria from the Blight and devious enemies.
View the official launch trailer HERE.
"Puzzle & Glory evolves the classic match-3 collectible card game, exhibiting a deeper level of exploration, adventure, and strategic gameplay," said Albert Reed, General Manager at Demiurge Studios and VP of Product Management at SEGA. "This multiplayer hack 'n slash dungeon crawl represents the next generation of what a match-3 RPG should be, and beyond that it's incredibly fun to play."
Developed by Demiurge, the development studio behind Marvel® Puzzle Quest™ and Shoot Many Robots™, Puzzle & Glory invites players to master the art of immersive match-3 combat to defeat fearsome enemies. Players must strategically assemble teams of earned heroes to maximize synergy and wage battle for great rewards.  Through both PVP and guild-based gameplay, they will be challenged to create their own destiny as they explore multiple paths to victory.
Puzzle & Glory features the following:
An Elaborate Match-3 Experience
Use match-3 combat to attack enemies and bosses
Activate Hero Skills with offensive or defensive abilities
Face enemies that use match-3 tactics against you
Legendary RPG Team Assembly
Collect Dragons, Knights, Hunters, Elves, and epic fantasy heroes
Assign roles to your heroes: Tank, Firepower, and Support
Clash in Raid Battles, PVP, and Event leaderboards
Dynamic Fantasy World
Quest through daily and weekly dungeons to uncover a heroic saga filled with deadly enemies, treacherous boss battles, and epic treasure
Choose your own quests and lands of Aetria to explore – no two adventures play out the same way
Journey alone or quest with guildmates across multiple adventures
To download Puzzle & Glory for free, visit your device-specific store.
For more information on Demiurge Studios, please visit their website. For the latest social update you can follow them on Twitter and LIKE them on Facebook.
For more information about SEGA, please visit their website. For the latest social updates you can follow them on Twitter and LIKE them on Facebook.
©SEGA. All rights reserved. SEGA is registered in the US Patent and Trademark Office. SEGA, the SEGA logo and PUZZLE & GLORY are either registered trademarks or trademarks of SEGA Holdings, Co., Ltd or it's affiliates.  DEMIURGE and DEMIURGE STUDIOS are either registered trademarks or trademarks of Demiurge Studios, Inc. All other trademarks are the property of their respective owners.
About SEGA Mobile in the West
SEGA's mobile division in the West has its headquarters based in San Francisco with dedicated studios across North America and the UK. Focused on creating fun, compelling and engaging games, SEGA's games feature iconic intellectual property as well as original innovative content for mobile and tablet devices. Since 2008, it has been a leader in the smartphone and tablet space and continues to be at the forefront of mobile gaming. SEGA's mobile studios include Hardlight™, Three Rings™, and Demiurge Studios™, and SEGA has investments in Space Ape Games™ and Ignited Artists™. Recent SEGA mobile titles include Sonic Dash™, Sonic Jump Fever™ and Crazy Taxi™ City Rush. For more information, visit www.sega.com.
About Demiurge Studios
Creating games is our passion. Founded in 2002, we bring years of development expertise to our projects. As part of SEGA, our developers focus on creating fun, accessible mobile games like our recent hit, Marvel Puzzle Quest. Based in Cambridge, MA, Demiurge has contributed to titles such as Bioshock, Borderlands, and Mass Effect.
Media Contacts
SEGA
Rachel Steinberg, Communications Manager
Rachel.Steinberg@sega.net
(415) 900-9569
SEGA
Julie Dragland, Associate PR Specialist
Julie.Dragland@sega.net
(518) 222.6819