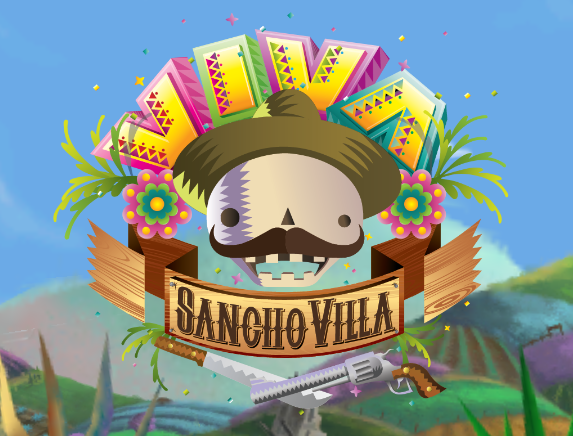 No One Stands in Sancho's Way in this Mexican Hack and Slash Action Adventure Platformer
GUADALAJARA, MEXICO – October. 15, 2015 – Gameblyr, publisher of the App Store-featured indie hits Pathogen, Third Eye Crime, Zengrams, Spirefall and Into the Circle, today announced that Viva Sancho Villa, the first title from emerging Mexican animation and games studio 2DNutz, is available to play via download from the App Store and Google Play today. In Viva Sancho Villa, players take control of the legendary hero Sancho Villa as he takes up the cause of freeing the land of Magico from the corrupted forces of evil. Combining authentic music, art, mythology, and folklore from Mexico's past with bone crunching machetes and legendary revolvers, Viva Sancho Villa offers a gunslinging hack and slash fight for liberation in the most epic Mexican adventure to hit the App Store and Google Play yet.
View the launch gameplay trailer here:
https://www.youtube.com/watch?v=ThkRFoycpdk
Viva Sancho Villa Game Features:
Unique combo-driven gameplay combining special weapons and abilities with the rhythm of cheers, confetti, shouting and celebrations
Boss battles that will have you leaping, sliding and jumping to the last bullet
Colorful environments and diverse worlds including troubled towns, dangerous fields, and haunted forests
A classically hand drawn art style inspired by the best of Mexican art, music and folklore
"Viva Sancho Villa is the product of our passion for games and dedication to sharing the stories of our proud past," said 2DNutz CEO, Héctor Camacho. "Viva Sancho Villa gives us the chance to share our Mexican culture and history with the world through fun and exciting gameplay in a unique take on a legendary tale."
Viva Sancho Villa is available to download for $3.99 on the App Store and Google Play.
Download the press kit here.
About Gameblyr
Founded in 2013, Boston-based Gameblyr is a publisher of fine independent mobile games established on the principle that great independent games should not go overlooked. Committed to helping developers bring high quality mobile and cross-platform games to the market, Gameblyr offers a publishing model build to support indies to compete in today's highly competitive environment. For more information, visit www.gameblyr.com.
About 2DNutz
Based out of Guadalajara, Mexico, 2DNutz is a leading Mexican animation and games studio committed to creating rich new cultural entertainment for the world to enjoy through the incorporation of nostalgia and history into games, comics, and animation. Founded by Héctor Camacho, Gilberto iñiguez, and Rene Hernandez, 2D Nutz is excited to share its unique vision with its upcoming title, Viva Sancho Villa, coming to the App Store this October. To learn more about 2DNutz and its current lineup of games and apps, visit the http://www.2dnutz.com and follow the team on Twitter.
Press Contact
Andy Rosenberg
Gameblyr
andy@gameblyr.com
732-586-0452