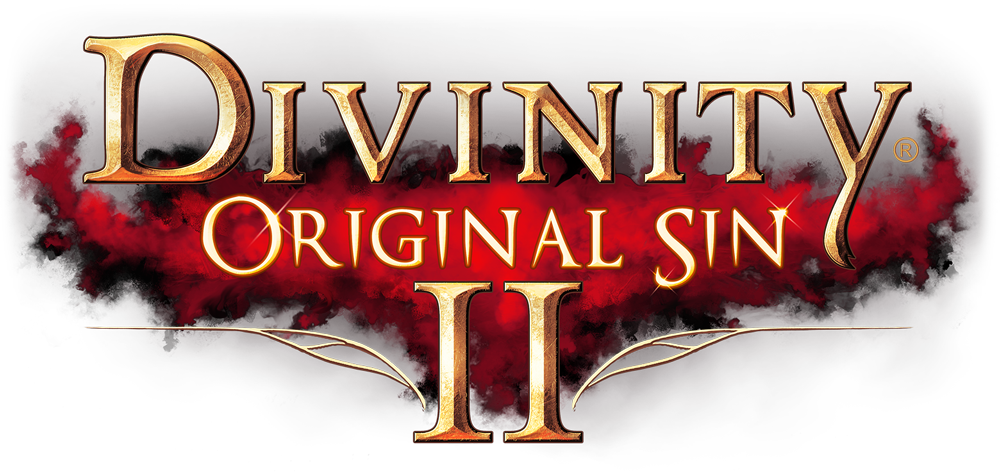 Experience a Rich Fantasy World, Deep Turn-Based Combat, Compelling Characters, and the Freedom to Play Your Way!
World's-first Discord Integration Enabling Seamless Status Updates and Cooperative Gameplay Invites for Friends
GHENT, Belgium – September 14, 2017 – Divinity: Original Sin 2, the highly anticipated fantasy RPG from Larian Studios featuring deep, turn-based combat and an epic, branching story, has today launched on Steam and GOG! The game is available globally now for $44.99 at:
Check out the trailer at https://www.youtube.com/watch?v=bTWTFX8qzPI&t=1s, as well as the new Kickstarter video: https://www.kickstarter.com/projects/larianstudios/divinity-original-sin-2/posts/1988441
Divinity: Original Sin 2 gives players the freedom of a tabletop RPG, encouraging improvisation, and experimentation, and bending traditional video game rules. Players can go anywhere, talk to anyone, interact with everything, and overcome obstacles like in no other RPG.
Set one thousand years after the events of 2014's award-winning and critically-acclaimed Divinity: Original Sin, Larian Studios has built upon all of the things that made the original a hit. This includes an expanded world, branching story, deeper turn-based combat, a classless character development system, 4-player co-op play, and epic amounts of fully voiced dialogue. The world of Rivellon is full of new lands to explore, both beautifully detailed and brutally dangerous.
New to Divinity: Original Sin 2 is Game Master Mode, an ambitious undertaking by Larian Studios that gives Game Masters the tools to create their own custom campaigns. A GM can create an entire campaign from the ground up, uploading their own world map and assets, editing battle and dungeon maps, scripting roleplaying scenarios with player response options, rolling virtual dice, and managing intense battles in real-time with up to four players. GMs can even upload and share their campaigns via Steam Workshop.
Brand new to the game, and an industry-first, Divinity: Original Sin 2 will feature a Discord integration. A player's Discord profile will display detailed game status, progress, and game modes as they play. If co-op spots are available, players can post invites to play together in a Discord chat. Click "Join" on the invite in Discord to seamlessly launch the game and start playing together.
Divinity: Original Sin 2 features six unique origin characters with full-fledged backstories, personalities, and questline: Red Prince, a haughty but heroic lizard noble; Sebille, an elven assassin; Lohse, a possessed musician; Ifan ben-Mezd, a mercenary ex-soldier; Beast, a rebel-turned-pirate dwarf; and Fane, an undead member of the long-forgotten Eternal race.
Whether players choose an origin character or create one from scratch, Divinity: Original Sin 2's classless character development system provides ample options, with over 200 base skills and spells (and that's before Skill Crafting!). Players can create highly differentiated custom classes and character types to fit how they want to experience the game. Playing cooperatively with friends is also a key aspect of the Divinity: Original Sin series — Divinity: Original Sin 2 has doubled this, allowing for up to 4-player co-op. It also includes controller support and split-screen for two players on the same PC.
Divinity: Original Sin 2 was a successful Kickstarter campaign in August 2016, raising over $2 million from more than 40,000 backers. The first act of the game has been available via Steam Early Access and frequently updated since September 2016.
Updated Divinity: Original Sin 2 screenshots, logos, b-roll and art can be found here.
Keep up with all things Larian and Divinity on social media:
About Larian Studios
Larian Studios is an independent RPG developer founded in 1996 in Ghent, Belgium. Larian is best known for the Divinity universe, which they introduced to the world with the launch of Divine Divinity in 2002. In 2014, Larian launched Divinity: Original Sin, a classic CRPG that won over 150 awards and nominations. The company released its sequel Divinity: Original Sin 2 on September 14, 2017.
For more information, visit: http://larian.com/ and http://divinity.game
###
Media Contact
TriplePoint PR, for Larian Studios
(+1) 415-955-8500
larian@triplepointpr.com