Players can receive in-game rewards by customizing the new Shai character class before her arrival on June 26
MANHATTAN BEACH, Calif. – June 19, 2019 – Pearl Abyss has announced that Black Desert's newest character class, Shai, will be available on Xbox One beginning June 26, 2019. Starting today, players are invited to participate within an in-game Shai customization event to earn exciting items and rewards.
Watch the Shai customization event trailer here: https://www.youtube.com/watch?v=_2ZeVvrQ4Iw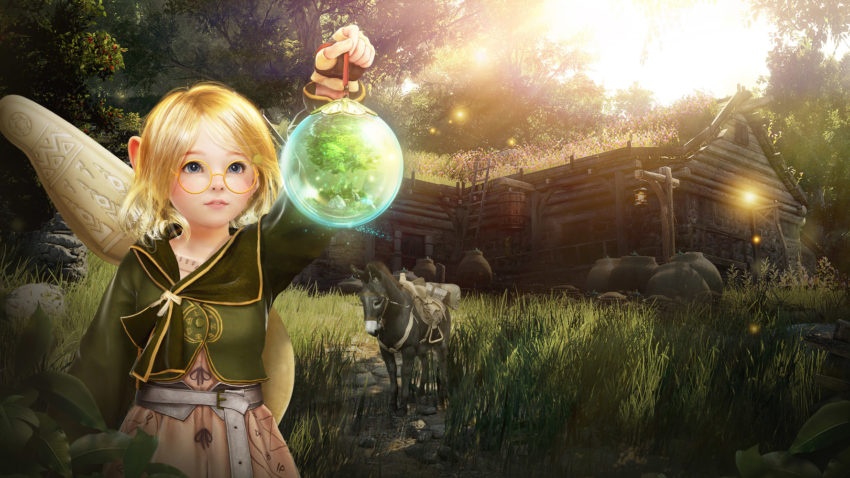 To enter, players must create their own Shai character in Black Desert anytime from June 19th – June 26th. All players who participate in the customization event will receive the following rewards when Shai is available on June 26:
Limited Edition title for Shai, 'The Adorable Trickster'
Peek-a-Boo Black Spirit Cube Earring
Asula's Accessory Box
Inventory +8 Expansion Coupon
Weight Limit +50LT
+2 Silver Embroidered Clothes Box
Extra Life EXP Scroll x10
Gold Bar 1kg (100,000,000 Silver)
Shai is the first-ever support class for the Black Desert franchise. A mischievous being from the forests near Florin, Shai throws a powerful Florang— a boomerang-like weapon that hits enemies before finding its way back to her. Shai also wields the mystical Vitclari, a small glowing trinket that heals and protects her allies.
Read the full event terms and conditions here.
For more information, connect with us on Facebook, Twitter and YouTube.
A press kit can be found here.
…
About Black Desert
Black Desert is an open-world action MMORPG with cutting-edge visuals and skill-based combat that redefines the genre. Black Desert has the most developed character customization system of any game that is currently on the market. This feature allows users to break out of the norm and make unique characters that truly represent each and every player. Its intuitive controls, beautifully designed world and extensive lore will excite both newcomers and veterans of MMO games and action RPGs. Black Desert has been successfully launched in over 150 countries, is available in 12 languages and has 20 million registered users.
About Pearl Abyss
Best known for the MMORPG franchise Black Desert, Pearl Abyss is a leading developer in the game industry. Established in 2010, Pearl Abyss has since developed Black Desert for PC, mobile and console. With all their games built on their proprietary engine, their games are renowned for their cutting-edge graphics. The company has two new projects in the works and is poised to continue its growth through 2019 and beyond to maintain its position as one of Asia's leaders in game development. More information about Pearl Abyss is available at: www.pearlabyss.com.
…
Media/ PR Contact:
TriplePoint on behalf of Pearl Abyss
(415) 955-8500
…