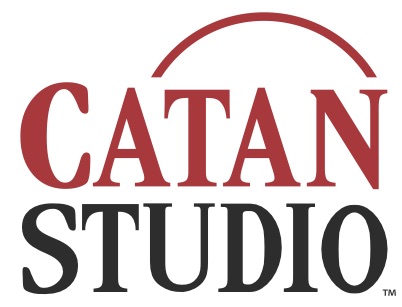 Celebrate 25 years of discovery with additional extension content and custom pieces available for purchase online and at select retailers for $80
Roseville, MN – November 13, 2020 – Today, CATAN Studio and Asmodee launched CATAN 25th Anniversary Edition, a special product honoring 25 years of CATAN, which debuted as The Settlers of Catan in 1995. In celebration of CATAN's legacy, CATAN 25th Anniversary Edition includes the iconic CATAN base game, 5-6 player extension, custom dice, iridescent player pieces, and more. A great addition to any board game collection, CATAN 25th Anniversary Edition can be purchased on Amazon.com, CATAN Shop, and other select retailers for $80 MSRP.
The 25th Anniversary Edition contains:
The classic and award-winning CATAN base game
CATAN 5-6 player extension
Scenario – Helpers of CATAN
New sorting trays for resource and development cards
Special iridescent player pieces
Custom dice
Two packs of Gamegenic™ card sleeves
After its release in February 1995 in Nuremberg, Germany, The Settlers of Catan was an instant hit in the European game market and was one of the first "eurogames" to gain popularity among board gamers in the United States. Many credit CATAN as being a forerunner of the modern board game renaissance.
Its iconic modular board made up of hexagonal tiles offers complete variability, meaning players never play the same game twice. It hits a sweet spot of being approachable and easy to learn, while also offering enough depth for years of strategic exploration.
More than 32 million copies of CATAN games have been sold in more than 40 languages worldwide.
"We have heard so many stories of families coming together over games of CATAN, finding moments of joy during a distressing time in our history," said Pete Fenlon, CEO of CATAN Studio. "We are honored to introduce so many new gamers to the wide and wonderful world of tabletop games — there is probably no better way to celebrate 25 years than that."
About CATAN Studio
CATAN Studio publishes English-language CATAN analog board game products, produces engaging merchandise, and fosters community growth through organized play and events. Our dedicated team is devoted to building an enduring, positive, premium, value-based, global brand.
About CATAN®
CATAN GmbH is a mainstay of the entertainment and gaming industry. Today, its primary product is the successful 1995 board game CATAN® (formerly "The Settlers of Catan"). The brand encompasses an array of expansions, extensions, scenarios, and standalone games. CATAN is available in more than 40 languages and has sold more than 32 million units worldwide since 1995.
About Asmodee USA
Asmodee USA Distribution is a sales, marketing, and distribution arm of the global Asmodee Group, a leading international company dedicated to bringing great games and amazing stories to all corners of the world. Asmodee USA Distribution represents the strongest portfolio of board games in the industry, including such favorite titles as CATAN, Ticket to Ride, Spot It!, Pandemic, Just One, Dixit, X-Wing™, Dead of Winter, and many more.
###
CONTACT
TriplePoint on behalf of Asmodee USA
Asmodee@triplepointpr.com