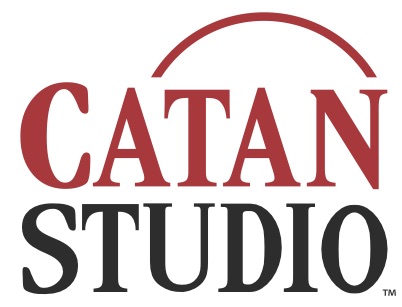 Premium three-dimensional version of the popular board game CATAN available in the U.S., Canada, and United Kingdom
Roseville, MN – August 27, 2021 – CATAN Studio and Asmodee launched the highly-anticipated, luxury version of the board game classic CATAN, CATAN – 3D Edition. CATAN – 3D Edition is available at CatanShop.com and other major retailers for an MSRP $300 USD/$419.99 CAD / £299.99 GBP. You can find CATAN – 3D Edition at a retailer near you through the store finder.
Watch the full-length CATAN – 3D Edition trailer here: https://youtu.be/OWGtRpLw4IM
This long-awaited 3D edition of the contemporary classic board game CATAN is based on hand-sculpted terrain tiles by CATAN's original game designer, Klaus Teuber, and includes hand-painted terrain, intricately designed and antiqued player pieces, thoughtful insert tray, and a beautiful display box.
"Our primary goal as CATAN Studio is to help share good stories that are well told," said Pete Fenlon, CEO of CATAN Studio. "An immense amount of thought, care, and passion went into developing CATAN – 3D Edition. We cannot wait to get this game into the hands of players around the world so they can start building those amazing stories together."
CATAN – 3D Edition Contains:
Hand-painted 3D terrain hex tiles, sea frames, and harbor markers
Antiqued 3D player pieces in four colors
Antiqued robber figure
Card sorting trays
Custom CATAN dice
CATAN GMBH will continue to develop the world of CATAN 3D with new expansions, content and more – stay tuned!
###
About CATAN Studio
CATAN Studio publishes English-language CATAN analog board game products, produces engaging merchandise, and fosters community growth through organized play and events. Our dedicated team is devoted to building an enduring, positive, premium, values-based, global brand.
About CATAN GmbH
CATAN GmbH is the IP owner of the popular CATAN® brand. Today, its primary product is the CATAN board game — a contemporary classic. The CATAN brand universe encompasses an array of expansions, extensions, scenarios, standalone games, digital adaptations, stories, merchandise and other consumer products. CATAN is available in over 40 languages and has sold over 35 million units worldwide since it was first published in 1995.
About Asmodee USA
Asmodee USA Distribution is a sales, marketing, and distribution arm of the global Asmodee Group, a leading international company dedicated to bringing great games and amazing stories to all corners of the world. Asmodee USA Distribution represents the strongest portfolio of board games in the industry, including such favorite titles as CATAN, Ticket to Ride, Spot It!, Pandemic, Just One, Dixit, X-Wing™, Dead of Winter, and many more.