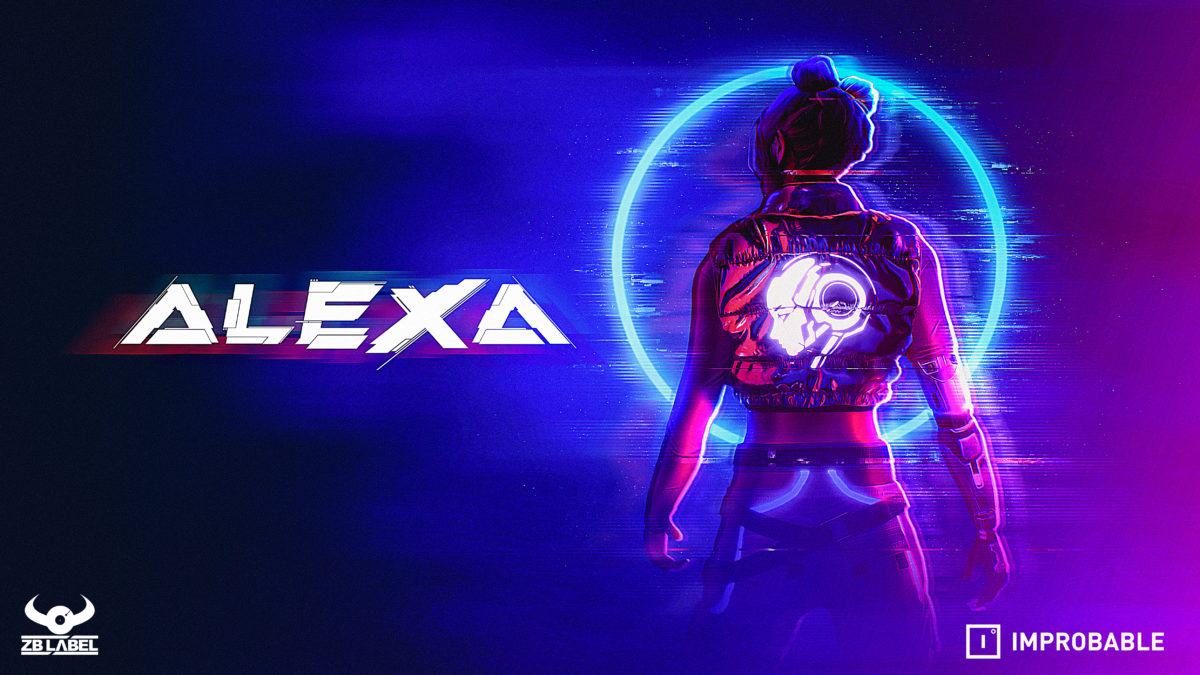 The world's-first K-Pop metaverse event successfully took place last weekend with over a thousand fans across the globe joined together
Seoul, South Korea — Nov 22, 2021: K-pop star AleXa and games technology company Improbable celebrated the successful gathering of 1,450 fans during the weekend's virtual AleXa Global Fan Party. Taking place in ScavLab – the large-scale event platform within PC online shooter Scavengers – the event allowed each individual participant to roam the arena in full control of their avatar, dance within a crowd of over 1,400 fans, interact with AleXa, and celebrate the K-pop idol's music in a pioneering metaversal experience.
"I'm so happy to have been able to have my fans gathered together in this online platform," says 'Bomb' and 'Do or Die' singer AleXa. "Definitely the first experience of its kind, I'm sure that my fans will remember this event for sure. Plus, being able to go back and forth with them in real time was a definite bonus for me!"
"AleXa's Global Fan Party with Scavengers was the first case in which gaming and K-pop collaborated on this scale, breaking the walls between these two entertainment industries," added Zanybros CEO, Kim Junhong. "Events and collaboration of this kind are expected to become the future of K-pop metaverse and fan meetings, establishing it as the new cultural trend in entertainment."
AleXa's Global Fan Party was an unprecedented, first-of-its-kind virtual event for the music and entertainment industries. With 1,450 fans interacting within the same virtual arena, it marks the largest interactive music experience ever celebrated in a digital world – an example of the potential of large-scale activities that can take place in the metaverse
"It was hugely gratifying to have enabled this experience for AleXa and her community using Improbable's cutting-edge technology," says John Wasilczyk, Head of Games Content. "Watching the huge sea of fans standing shoulder-to-shoulder together, expressing their passion and excitement for AleXa was truly inspiring. We will continue to break down the barriers of accessibility between artists and fans in ways that galvanize audiences across the world."
Highlights
AleXA Global Fan Party hosted 1,450 fans in the same virtual world.
The K-Pop artist performed 3 songs live in a virtual stage created for her fans.
Over a thousand fans interacted with AleXa in real time: waving, clapping and dancing.
The AleXa Global Fan Party follows Improbable's earlier work testing large-scale online experiences, having previously hosted more than 4000 simultaneous players in the Scavengers 'Winter Sports' community event. The latest AleXa celebration marks a new chapter for this technology, demonstrating the versatility and intimacy of high-density virtual events for a variety of entertainment experiences.

For more information on Improbable and about upcoming events, visit www.improbable.io.
About Alexa
AleXa is a Korean-American singer based in South Korea. After releasing her debut single album Bomb in 2019 together with ZB Label, Zanybros' recording label, she has worked with many other Asian artists such as Diablo, and Rolling Quartz. Last July, AleXa released a new single album, ReviveR. AleXa's official YouTube channel has more than 656,000 subscribers. Her single "Bomb" has more than 22 million views.
About Improbable
Improbable is a British technology company, creating the critical infrastructure to power the coming age of virtual worlds and the metaverse. Improbable partners with developers in video games, entertainment, and with defence and academic institutions to enable powerful, virtual worlds of unprecedented size and usefulness.