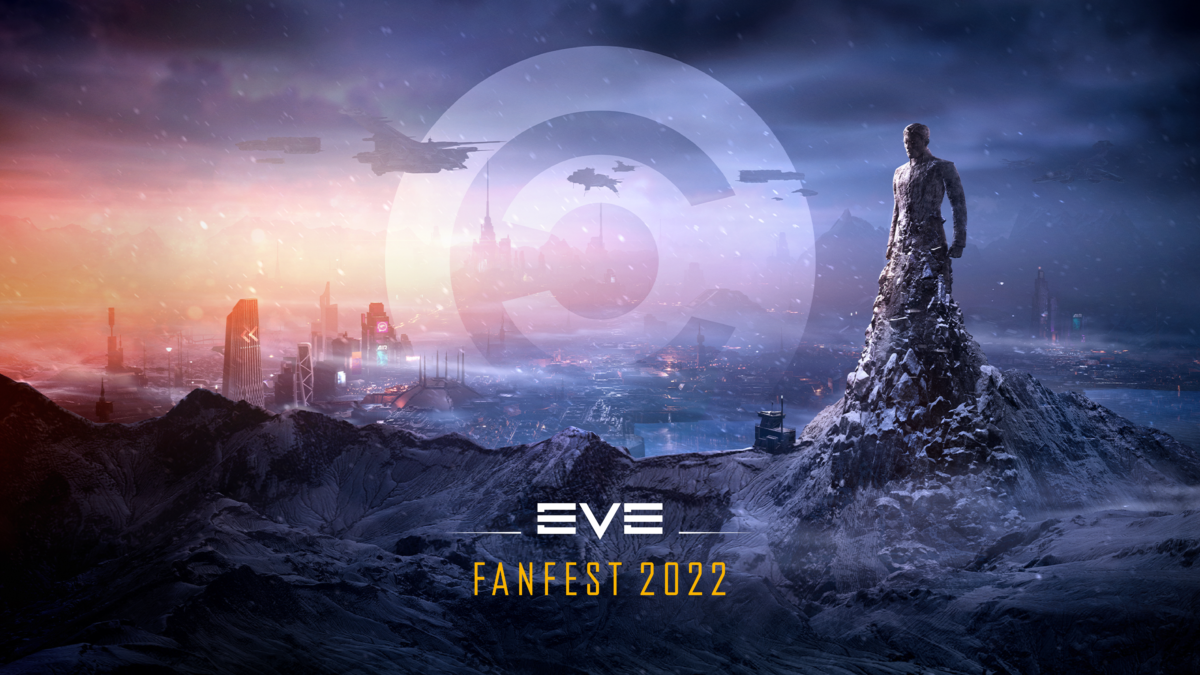 CCP Games reveals EVE Online's content roadmap, consequential storytelling, enhancements to the new player experience, a new expansion set for Q4 2022, and Microsoft Excel integration
Reykjavík, Iceland – May 6, 2021 – CCP Games today shared a set of narrative-driven updates on the horizon for spacefaring MMO EVE Online during the 2022 EVE Fanfest Keynote. The introduction of arcs will evolve the Quadrants initiative into a multi-year journey, starting by bringing EVE's four NPC Empires to the forefront with the addition of consequential story events. An expansion finale to the very first arc will be released in Q4 2022. CCP also continues to invest in future generations of Capsuleers with enhancements to its new player experience, and is set to welcome more players to its iconic MMO with the introduction of a localized Spanish client in late 2022. In addition, CCP announced a partnership with Microsoft that will allow Capsuleers to export data from EVE Online directly into Excel.
Expanding EVE Online's faction lore, CCP offered the most in-depth look yet at the Caldari homeworld in their trailer here: ️EVE Online | THE CALDARI STATE
Arcs will enable Capsuleers to build stronger ties with their home Empires through dynamic storylines and events, giving players more power to shape New Eden's living universe. Players can expect improvements to Factional Warfare, infrastructure, and more as arc updates are released, adding further value to player roles and interactions in New Eden. CCP will release more information about EVE's first narrative-driven arc in the coming months.
"EVE is getting ready to enter its third decade and the future has never been brighter," Bergur Finnbogason, EVE Online's Creative Director, said. "With arcs, we're setting EVE up for the next chapter with a steady stream of narrative-driven content that emphasizes player actions and decisions. Veterans of the Triglavian Invasion may recall the fall of Pochven that altered trade routes and supply chains across New Eden – the narratives coming with arcs can have similar effects. The upcoming stories and events aren't restricted to veterans, though – with more activities coming soon to the new player experience, all Capsuleers can enjoy EVE's arcs, regardless of their skill level."
As part of CCP's ongoing efforts to enhance EVE Online's new player experience, Capsuleers taking their first steps in New Eden can soon enroll in the AIR Career Program. The AIR Career Program is an initiative that helps players choose one of EVE's four distinctive career paths: Explorer, Industrialist, Enforcer, or Soldier of Fortune and presents tailored recommendations from the endless possibilities of EVE Online.
Through the Microsoft partnership, EVE players can add a JavaScript API in Excel to seamlessly export data from EVE Online. Excel feature compatibility will help players access and calculate everything from profit margins to battle strategy, making day-to-day EVE operations easier to execute. The Microsoft integration is another step toward CCP's goal of making the MMO more accessible for both casual and seasoned players. More information about the Microsoft partnership will be available later this year.
CCP is modernizing EVE Online for the next decade with these additional updates currently in development:
Audio and visual overhauls, including high-resolution nebulae, increased Levels of Detail (LOD) on all in-game models, and improved particle VFX.
Significant improvements to the user interface and explorations into a 3D HUD.
Addition of Structure SKINs, allowing players to customize their buildings in New Eden.
…and more!
EVE Online can be downloaded for free by visiting www.eveonline.com. For all the latest information about the game, please visit EVE News. You can find the press kit here.
About EVE Online®
EVE Online (PC/Mac) is a compelling, community-driven sci-fi MMO game where players can build and pilot a wide variety of spaceships, traversing vast solar systems for free and choosing their own path from countless options, experiencing space exploration, immense PvP and PvE battles, mining, industry and a sophisticated player economy in an ever-expanding sandbox. EVE is a captivating game in which hundreds of thousands of players compete for riches, power, glory and adventure, forging their own destinies in a single thriving universe.
Website | Press Kit | Twitter | Facebook | Instagram | YouTube | Twitch
About CCP
CCP is a leading independent game developer that has been praised for its artistry, technology and game design that facilitates emergent behavior, empowering players with compelling means of self-expression. Founded in 1997 on the principle of pushing the envelope and breaking new ground on all levels, CCP is on a mission to create virtual worlds more meaningful than real life. With the launch of EVE Online in May 2003, CCP established itself as a pioneer of cutting edge massively multiplayer games, winning numerous awards and receiving critical acclaim worldwide. CCP is headquartered in Reykjavik, Iceland, and has additional studios in London and Shanghai.
Website | Press Kit | Twitter | Facebook | Instagram | YouTube | Linkedin
Media Contact
Journalists seeking information about CCP or its products, looking to arrange interviews or needing further assets should contact media@ccpgames.com.
# # #