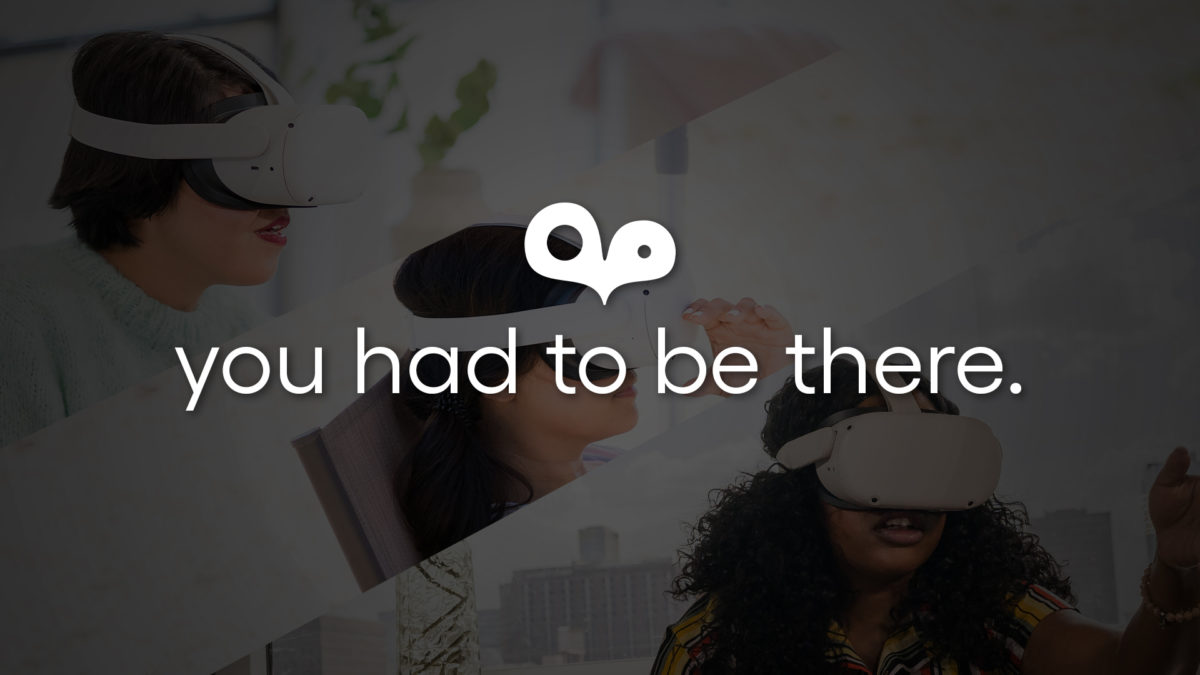 The unnamed title is Owlchemy's most ambitious project to-date, allowing friends to experience the studio's quirky gameplay together for the first time
AUSTIN, TEXAS – August 23, 2022 – Today, the leading VR developer, Owlchemy Labs, teased their next, and most ambitious, unnamed VR project at Opening Night Live. This project is the very first VR game built from the ground up for hand tracking and Owlchemy's first title to feature multiplayer.
Get a glimpse of what playing an Owlchemy game with friends might look like in the teaser here: https://www.youtube.com/watch?v=ZjVhOEKSEjM
"The first time we saw and used our own hands in VR we realized this is the future of the platform. Hand tracking lowers the barrier of entry into VR, making games more accessible and intuitive to more people. Playing games is much more fun when you're using your actual body as the controller," said Andrew Eiche, COOwl of Owlchemy Labs. "Ever since we launched Job Simulator, VR players have been requesting a multiplayer game from Owlchemy. Our next project lets friends enjoy the classic Owlchemy experience together, with hand tracking opening the door to a whole new world of VR interactions."
With Owlchemy's best-in-VR interactions, players will jump into the world either by themselves or with friends and be greeted with quirky characters, rich interactivity, and a playfulness that has made Owlchemy games a VR must-play. For the first time players will finally be able to enjoy Owlchemy's signature gameplay with their friends.
"Hand tracking has provided an unprecedented level of communication between players. Bundle this new technology with players experiencing our quirky worlds with friends and you have all the ingredients for a magical VR experience," Said Devin Reimer, CEOwl of Owlchemy Labs. "Since Cosmonious High's launch, our studio has nearly tripled in size. Owlchemy values trying new things and our next project puts us in a position to push VR forward to new heights." 
Owlchemy Labs already has experience developing hand tracking features having launched an update for their beloved game, Vacation Simulator. With their previous experience with hand tracking development and an expanded team of developers, Owlchemy Labs is uniquely fit to develop a game using the technology.
More information about Owlchemy's unnamed project will be revealed in the coming months. Assets for this project, including the teaser trailer, thumbnail, and company logos, can be found here.
For more information about Owlchemy Labs and to stay updated on their upcoming game, visit the Owlchemy Labs website: https://owlchemylabs.com/
###
About Owlchemy Labs
Owlchemy Labs is an XR studio with a passion for polished, playful VR games and experiences. Founded in 2010 and based out of Austin, TX, we believe that natural, spatial interactions make virtual reality the ultimate destination for new forms of gameplay and immersion. We love building experiences for everyone: oozing with style, absurdly funny, and with ground-breaking accessibility to bring more joy to more people. Our titles include the award-winning, platinum-selling VR launch title "Job Simulator", the Emmy-nominated "Rick and Morty: Virtual Rick-ality", and our latest top ten VR title "Vacation Simulator". Owlchemy was acquired by Google in 2017 and continues to share its pioneering experiments and VR best practices through blog posts, white papers, and talks around the globe.
More information about Owlchemy Labs can be found at https://owlchemylabs.com.
Media Contact
TriplePoint on Behalf of Owlchemy Labs