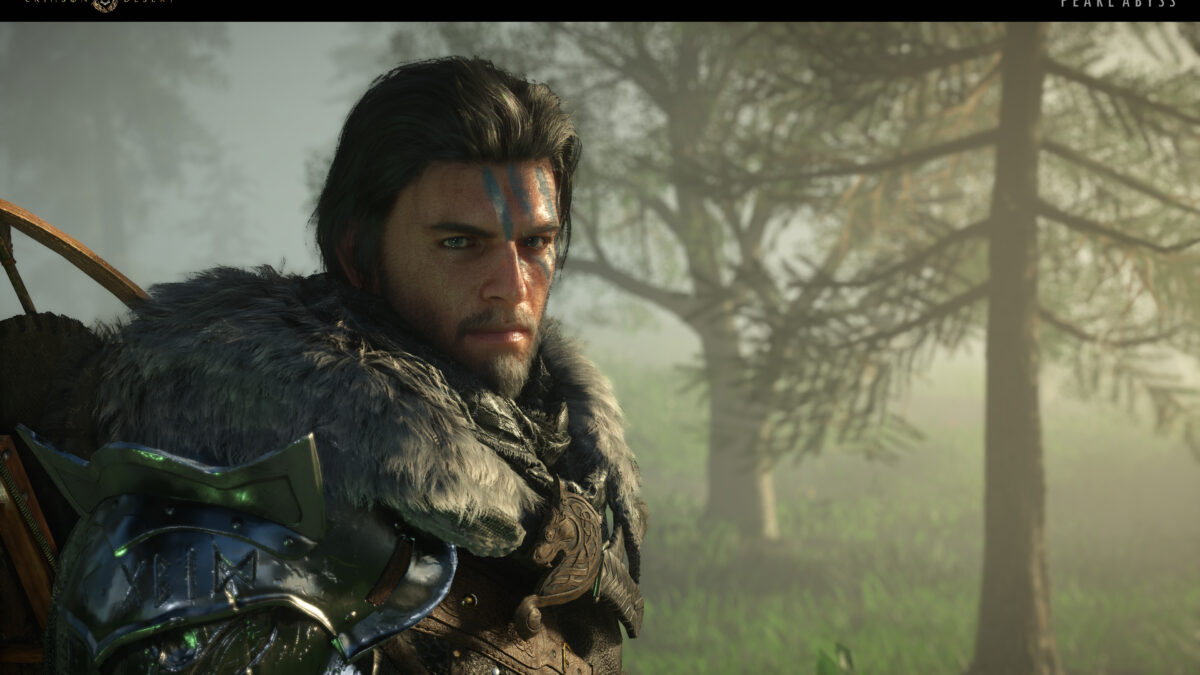 Manhattan Beach, CA — August 17, 2023 —  Leading developer and publisher Pearl Abyss is excited to announce its presence at this year's Gamescom, one of the most anticipated events in the gaming industry calendar. Taking place from Wednesday to Sunday, August 23 to 27, in Cologne, Germany, the event will see Pearl Abyss show its highly anticipated new title Crimson Desert and will exhibit Black Desert Online's Land of the Morning Light expansion to the global gaming community.
Crimson Desert, a new, immersive, open-world action-adventure game, is set to make a splash at Gamescom's Opening Night Live (ONL) on Tuesday, August 22. This unveiling will feature new gameplay footage, offering attendees an exclusive sneak peek into the gripping narrative of a band of mercenaries battling for survival across the expansive realm of Pywell. 
Using its cutting-edge proprietary BlackSpace Engine, Pearl Abyss has harnessed the power of advanced technology to craft the next-generation gaming experience. This iconic title will introduce players to an unparalleled style of gameplay, boasting intricate graphics and exhilarating, high-octane action.
A highlight of the event is the collaboration between Pearl Abyss and Samsung Electronics, bringing Black Desert Online's acclaimed expansion, Land of the Morning Light, to Gamescom attendees. Set in Hall 9, Booth A030/A044, this partnership will showcase the ultimate gaming experience, encouraging players to indulge in the visually stunning world of Black Desert Online on Samsung's latest gaming monitors. Attendees can anticipate interacting with community representatives, engaging with cosplayers, and partaking in exclusive giveaways with a chance to win coveted prizes.
Land of the Morning Light, hailed for its remarkable gameplay, has achieved widespread acclaim since its global release in June. Garnering an impressive Metacritic score of 81, the expansion has earned admiration from both critics and gamers alike. By joining forces with Samsung Electronics, Pearl Abyss aims to deliver an unparalleled gaming encounter on the latest, most advanced devices. 
Please visit the official Crimson Desert or Black Desert Online websites for more information about the featured games. For more information on Pearl Abyss, please visit the official website here.  For assets, click here.
---
ABOUT PEARL ABYSS
Established in 2010, Pearl Abyss is a leading developer in the game industry with its renowned MMORPG franchise Black Desert, which is available on PC, mobile, and console. All of Pearl Abyss' games are built on the company's proprietary engine and are renowned for cutting-edge graphics. Pearl Abyss is currently developing Crimson Desert, DokeV, and PLAN 8 using its next-generation game engine and is poised to grow its overseas market. More information about Pearl Abyss is available at: www.pearlabyss.com.

ABOUT BLACK DESERT IP
The Black Desert IP is Pearl Abyss' open-world action MMORPG franchise with cutting-edge visuals and skill-based combat that redefines the genre. With the most developed character customization system of any game currently on the market, users can break out of the norm and make unique characters that truly represent themselves. Its intuitive controls, beautifully designed world, and extensive lore will excite both newcomers and veterans of MMO games and action RPGs. Pearl Abyss is currently servicing the Black Desert IP, which has gained 50 million players across the world on PC, mobile, and console.   
MEDIA CONTACTS
TriplePoint on behalf of Pearl Abyss
pearlabyss@triplepointpr.com
Douglass Perry
Head of Public Relations, Pearl Abyss America
douglass.perry@pearlabyss.com