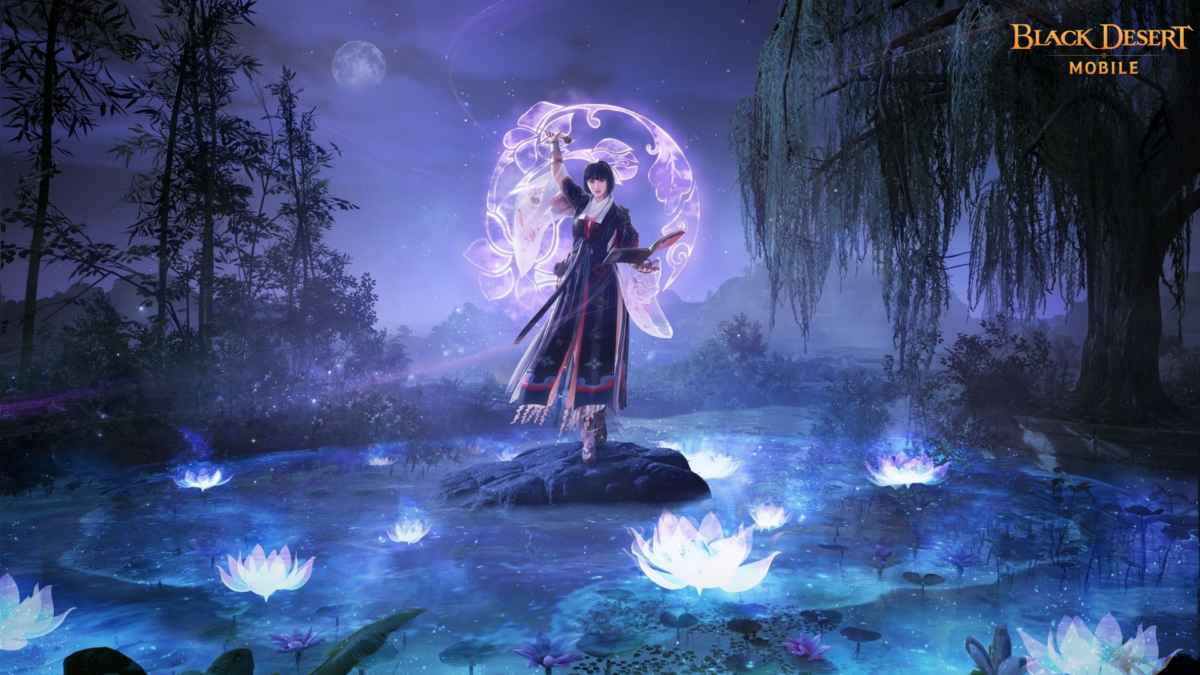 Explore Mythical Content Filled With New Quests, Bosses, and Rewards in This Massive Update Inspired by Korean Folklore
Manhattan Beach, CA — September 26, 2023 — Korean developer and publisher Pearl Abyss announced today Land of the Morning Light is available now on Black Desert Mobile. Players can dive in immediately to explore this massive expansion full of challenging bosses, rare rewards, and an immersive Korean-inspired storyline.
Watch the Land of the Morning Light trailer here, the developer commentary here, and the boss combat trailer here
Download Land of the Morning Light assets here
The Joseon Dynasty, In The Palm of Your Hands: Land of the Morning Light transports players into a culturally rich region inspired by the Joseon dynasty, Korea's last dynastic kingdom.
Flip Through a Storybook: Follow an immersive storyline that unfolds like a novel. Quests and stories are inspired by real Korean fables, including the Tale of the Gumiho or the Legend of the Shaman. Completed quests can be revisited and are stored in the 'Tale Collection'.
Mythical Bosses: Challenge powerful bosses in Land of the Morning Light, including the brutal Golden Pig King; Gumiho, the nine-tailed fox; Songakshi, the vengeful ghost; and Bari, the Mudang Wraith. After completing the four bosses in Tale Collection, players can challenge themselves in "Black Shrine" mode, fighting each boss at various difficulty levels. By defeating bosses in Black Shrine, players can obtain "Energy" points which they can invest in character stats for the boss battle and strategize their combat according to their gameplay style and the boss they are against.
New "Dawnveil" Gear: The "Dawnveil" Main Weapon and "Dawnveil" Gloves have been added to the game. This new gear is imbued with mighty power and provides powerful stats to the character. Players can craft the "Dawnveil" gear using "Flame of Hongik" which can be obtained once they successfully defeat boss monsters in Black Shrine. 
Black Desert Mobile's Biggest Expansion Yet: Land of the Morning Light features fully rendered cutscenes and realistic voice acting, bringing an immersive gameplay experience to mobile users.
Players can start their journey in the Land of the Morning Light by completing the main quest "Emma's Nightmare" in the game.
Become Choryeong, Summoner of Death: Unlock the powers of Woosa Awakening (aka Choryeong), using a hybrid combat style with various short and mid-range attacks. Summon the souls of the deceased by using her Calligraphy Brush and wield flowers of death to block enemies. Watch Choryeong's preview here.
Season Character and Log-in Events
To celebrate the arrival of Land of the Morning Light and the Choryeong class, an array of events is awaiting players. From today through Tuesday, December 12, players can create a season character and enjoy faster character growth, various in-game rewards, and improved user convenience. In addition, those who seek extra rewards can participate in the daily login event and obtain valuable items such as Black Pearl, Raid Scroll Chest, and Valk's Pack until Monday, October 23.
Find more information on Black Desert Mobile on the official website. To stay up to date with the latest events in Black Desert, follow the game on Facebook, Twitter and YouTube.
---
ABOUT BLACK DESERT IP
The Black Desert IP is Pearl Abyss' open-world action MMORPG franchise with cutting-edge visuals and skill-based combat that redefines the genre. With the most developed character customization system of any game currently on the market, users can break out of the norm and make unique characters that truly represent themselves. Its intuitive controls, beautifully designed world, and extensive lore will excite both newcomers and veterans of MMO games and action RPGs. Pearl Abyss is currently servicing the Black Desert IP, which has gained 50 million players across the world on PC, mobile, and console. 
 ABOUT PEARL ABYSS
Established in 2010, Pearl Abyss is a leading developer in the game industry with its renowned MMORPG franchise Black Desert, which is available on PC, mobile, and console. All of Pearl Abyss' games are built on the company's proprietary engine and are renowned for cutting-edge graphics. Pearl Abyss is currently developing Crimson Desert, DokeV, and PLAN 8 using its next-generation game engine and is poised to grow its overseas market. More information about Pearl Abyss is available at: www.pearlabyss.com.
###
MEDIA CONTACTS
TriplePoint on behalf of Pearl Abyss
pearlabyss@triplepointpr.com
Douglass Perry
Head of Public Relations, Pearl Abyss America
douglass.perry@pearlabyss.com