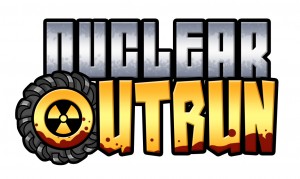 Gamenauts unveils apocalyptic drive & shoot game for iOS
SAN JOSE, Calif. – May 29, 2013 – Gamenauts, in conjunction with developers Nerdook Productions and Nightspade, today revealed their upcoming iOS remake of Nerdook's Flash hit, Nuclear Outrun, enhanced with world-ending Weapons of Mass Destruction (yes, we found them)!
The second in a series of games to be released under Gamenauts' Asian indie mobile publishing initiative, Nuclear Outrun is set to explode on the App Store in July 2013 for iPhone, iPad and iPod Touch. Continue reading Weapons of Mass Destruction Finally Found in Upcoming Nuclear Outrun!