Award-Winning Puzzle-Platforming Adventure Now Available on the PlayStation®Network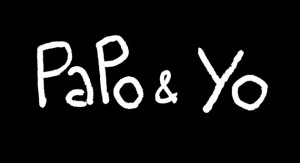 MONTREAL – August 14, 2012 – Minority Media, an independent game development studio, along with Sony Computer Entertainment America LLC (SCEA) today announced the official release of PlayStation®Network (PSN) exclusive puzzle-platformer Papo & Yo. As part of the second annual PSN PLAY promotion, this already award-winning adventure will be available for purchase with today's scheduled PlayStation®Store Update for $14.99 ($11.99 for PS PLUS members), or from GameStop online at www.gamestop.com/ps3/games/papo-yo/103811.
To see the cinematic Papo & Yo launch trailer and learn how Quico's adventure with Monster started, head to www.youtube.com/watch?v=1tjPWs96lk4.
Continue reading Minority and SCEA Announce the Release of Papo & Yo