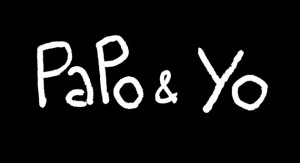 MONTREAL – August 7, 2012 – Minority Media, an independent game development studio, along with Sony Computer Entertainment America (SCEA), have announced that puzzle-platformer Papo & Yo is now available for pre-order via the PlayStation®Network (PSN) for $14.99 (or $11.99 for PS PLUS members). For the full preorder details, visit the PlayStation blog at blog.us.playstation.com/2012/08/08/papo-yo-the-adventure-begins-on-psn-next-week.
The studio has also unveiled a special surprise for fans: an early look at the official cinematic Papo & Yo launch trailer. Created through a partnership with the experienced filmmakers at Rezolution Pictures and talented Montreal director/director of photography Alfonso Maiorana, this trailer shows the start of Quico's story through an incredible mix of live-action and in-game footage. To view it online, head to www.youtube.com/watch?v=Rn23bgfj_f4.
Continue reading MEDIA ADVISORY: Puzzle-Platforming Adventure Papo & Yo Now Available for Pre-Order, Cinematic Launch Trailer Unveiled!