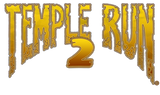 Temple Run 2 Available Exclusively for iPhone, iPad and iPod touch at Launch
RALEIGH, N.C. – January 17, 2013 –
Imangi Studios, the independent studio behind the mega-hit endless runner Temple Run, today announced the iOS-exclusive launch of Temple Run 2, the original game sequel, available now on the App Store for iPhone, iPad and iPod touch.
Temple Run has been downloaded over 170 million times, and with its fast and addictive gameplay, the new sequel picks up where the first game left off. Featuring high-res graphics, new obstacles, abilities, player powers, and achievements, Temple Run 2 takes place in an entirely new and infinitely more challenging world filled with curvy roads, hills and valleys, where players must fly down zip lines and speed along in mine carts to get away from the temple dwellers and retain control of the idol.
"We are so grateful to our millions of fans who turned Temple Run, a small fun game we made in our apartment, into a worldwide pop culture phenomenon," said Keith Shepherd, co-founder of Imangi. "With Temple Run 2, we hope to provide our loyal players with a challenging follow-up that builds on and surpasses the endless fun of the original."
Since its release in August 2011, Temple Run has been downloaded over 170 million times across the App Store, Google Play and the Amazon Marketplace. In 2012, Imangi Studios announced several licensing partnerships in conjunction with is licensing agency Dimensional Branding Group (DBG), including apparel with JEM Sportswear/Awake, sleepwear with Komar Kids and LF USA, digital comics with Ape Entertainment, card and board games with Spin Master, a dedicated on-line merchandise store with Café Press at shop.templerun.com, and arcade machines with Coastal Amusements.
In June of 2012, Imangi and Disney Pixar launched Temple Run: Brave, bringing together the world of Disney Pixar's animated fantasy adventure, "Brave," and Temple Run.
Temple Run 2 is available for free from the App Store on iPhone, iPad and iPod touch, or at https://itunes.apple.com/us/app/temple-run-2/id572395608?ls=1&mt=8
Temple Run 2 will be available soon on Google Play and the Amazon Marketplace.
Assets
Download a press kit here: triplepointpr.com/dl/Imangi/TempleRun2MediaKit.zip

About Imangi Studios
Imangi Studios was founded by husband and wife team Keith Shepherd and Natalia Luckyanova in 2008 with the goal of creating small fun games for everyone to enjoy. What started as a dream job for the couple has evolved into a successful business, with Keith and Natalia now working with a team of other talented game creators. In 2011, the studio developed the mega-hit Temple Run, which has been downloaded over 160 million times. Based in North Carolina, the self-funded, fully independent studio has also developed a number of other games including Harbor Master and Temple Run: Brave.
Official Website | Facebook | @TempleRun
---
Media Contact
TriplePoint for Imangi Studios
imangi@triplepointpr.com
212-730-9744