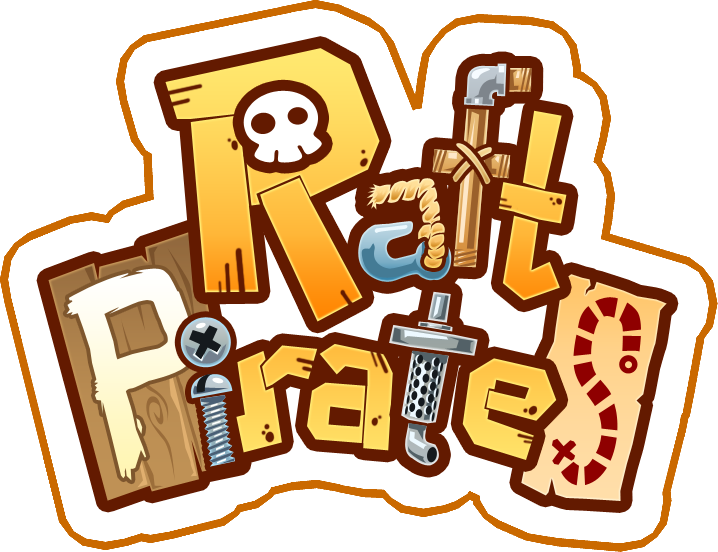 6waves's mobile MMO out now on the App Store
SAN FRANCISCO – Feb. 28, 2013 – Leading global and mobile social game publisher 6waves, and Big Blue Bubble, the biggest, baddest buccaneers of game development, today announced the launch of Raft Pirates, an MMO featuring adorable robot pirates made just for mobile devices. Starting today, sailors can explore the online seas for resources to build armed rafts, plunder other pirate ships for loot, and protect themselves against enemy captains bent on snatching the booty for themselves. Join the Raft Pirates for free on the shores of the App Store: http://itunes.apple.com/app/raft-pirates/id539098940
See the gameplay in action in the trailer: http://youtu.be/qBjJX0Tgw7M
Dive into the mean seas in search of weapons, resources, blueprints, maps, diamonds, and gold. All of those materials are needed to protect your ship against an onslaught of 25 different bosses across five zones, and, more perilous still, the wrath of other players! More weapons mean more dice rolls for a higher chance to damage enemy ships, and more power to defend the ship while the captain is offline.
Raft Pirates features:
Enter a giant mobile virtual world where real pirates play for keeps!
Search for sunken treasure to build the strongest raft with 33 different weapons and nine material types.
Gather items to upgrade ships or purchase items in the shop with in-game currencies including diamonds and gold.
Fight through five zones with five bosses each.
Engage other pirate ships in battle by rolling the dice: the player with the higher dice roll delivers a swashbuckling blow! More weapons provide more dice to roll.
The high seas never sleep — a raft is never invincible while a captain is away.
The tranquil seas are about to get turbulent! Raft Pirates is now on the App Store: http://itunes.apple.com/app/raft-pirates/id539098940
To learn more about Raft Pirates, please visit 6waves on:
About 6waves
6waves is a leading publisher of independent games on social networks and mobile platforms, partnering with developers all over the world to bring the best games to the millions of users in its gaming network. From its original roots on Facebook, the company has now expanded into iOS and Android, Yahoo! Mobage, Mixi and Hangame in Japan, and Tencent in China. Headquartered in Hong Kong with offices in San Francisco, Moscow, Beijing and Tokyo, the team has a uniquely international perspective and has forged successful partnerships with developers from across the globe. 6waves' investors include Insight Venture Partners and Nexon Co. Ltd.
Official Website | Facebook | @6waves
About Big Blue Bubble
Established in 2004, Big Blue Bubble is an award-winning developer of video games. With hit titles such as Burn the Rope and Thumpies, the London, Ontario-based company boasts BAFTA and IGN Editor's Choice awards. Today, Big Blue Bubble continues to thrive on their guiding principle of designing compelling multi-platform games on mobile, Nintendo DS, Nintendo Wii, PC, Mac, and Facebook.
Official Website | Facebook | @Big_Blue_Bubble
Media Contact
Erin Fan, TriplePoint
efan@triplepointpr.com
(415) 955-8500
Assets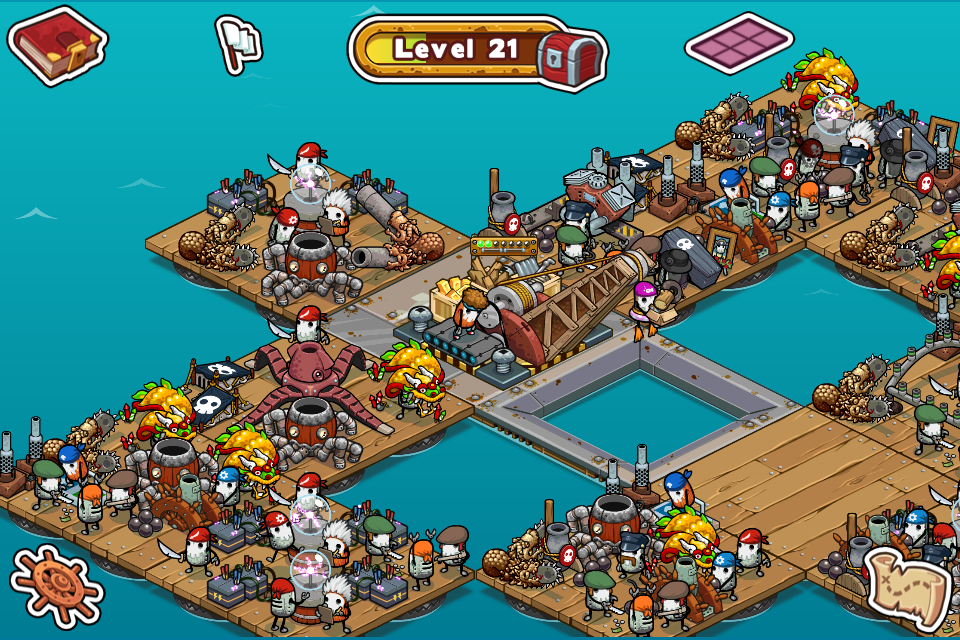 Download the press kit
Download the launch trailer
Watch the trailer on YouTube