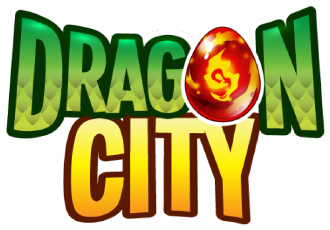 Fully Integrated with Facebook Version, Players Can Now Raise Dragons Anytime, Anywhere
BARCELONA, SPAIN – March 21, 2013 – Social Point, a leading developer of social games, today announced the launch Dragon City for iOS, bringing the colorful strategy game to iPhone and iPad. This popular game lets players raise their own dragons while designing a unique home on floating magical islands. Breed dragon to create never-before-seen species, then train them into top fighting shape and challenge other players' dragons in the battle stadium. With hundreds of combinations, you never know which rare breed is going to hatch next! As the 2nd best-rated Facebook game in 2012, Dragon City on iOS is sure to delight fans of the original game, enhancing their experience by letting them grow, hatch and train dragons on the go.
Julien Codorniu, Head of Gaming EMEA at Facebook comments: "Dragon City has been a great success on Facebook, and it will also be on iOS. Over 50 million Facebook users will have the opportunity to play their favourite game on their iOS devices. We are very excited with this platform integration."
The app features hundreds of different species of dragons, over 160 fun goals and challenges, and fierce head-to-head dragon showdowns. Dragon City multiplayer heats up fast, with PVP (player versus player) duels against dragon trainers all around the world. And just like in the Facebook game, the iOS app includes full social integration, letting players visit their friends' islands to help them out, send gifts and fight in fiery dragon duels. Social Point's games are played worldwide by over 38 million people every month, and the new mobile version opens Dragon City to a whole new audience!
Start hatching dragon eggs today, and download the app for free.
Assets
Download a press kit here.
About Social Point
Social Point was founded in 2008 by Andrés Bou and Horacio Martos with the aim of creating social and casual games accessible on the major social networks for everyone. Today, with more than 140 employees of 15 different nationalities, Social Point has become one of the leading companies of the social gaming sector. Social Point's games are played worldwide by over 38 million people every month and are translated into many different languages. Their titles are among the most popular games online, including Dragon City, Social Empires, and Social Wars.
Official Website |  Facebook | @socialpoint
---
Media Contact
Samantha Qualls, TriplePoint for Social Point
samantha@triplepointpr.com
(646) 553-3842