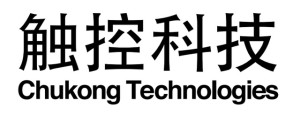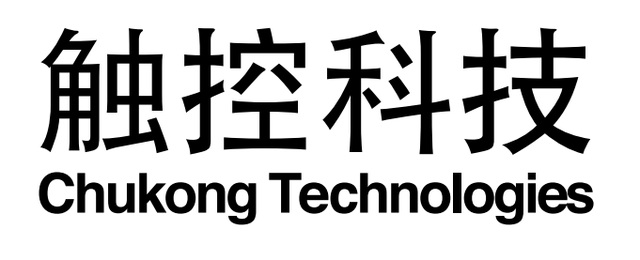 Cocos2d-x Engine Runs up to 70 Percent Faster on ARM-based Smartphones and Tablets
BEIJING and CAMBRIDGE, UK — May 8, 2014 — International mobile entertainment platform company Chukong Technologies, which powers seven out of the ten top grossing games in China, and ARM, the world's leading semiconductor intellectual property (IP) supplier, today announced a partnership to optimize games built in Cocos2d-x for ARM®-based devices. Cocos2d-x is an open-source, cross-platform game engine developed and maintained by Chukong Technologies, which has been downloaded more than 1.1 million times by developers such as Wooga, Zynga, Gamevil and more. The collaboration demonstrates Chukong Technologies' commitment to incorporating the most advanced backend technology and give developers the power to build the fastest, cleanest mobile gaming experiences.
"ARM is an industry-leading graphics processing and CPU IP company, and we're partnering with them to bring the highest quality entertainment experiences to games built on Cocos2d-x," said Ricardo Quesada, chief architect and creator of Cocos2d at Chukong Technologies. "Our goal is to create the best mobile game engine in the world, and working with ARM is a core part of this strategy."
Through the technology partnership, games built with Cocos2d-x such as Frogmind's BADLAND and Fingersoft's Hill Climb Racing will now run faster on ARM-based devices using ARM Cortex® processors and ARM Mali™ graphics processors, such as the Samsung Galaxy Note 3 SM-N900 and the Google Nexus 10. Chukong is utilizing ARM NEON™ technology, a general-purpose SIMD engine, to accelerate multimedia processing for 2D and 3D graphics, video and audio in its games. Additionally, Chukong is leveraging ARM Development Studio 5 (DS-5) and ARM Streamline performance analyzer to optimize Cocos2d-x and enhance titles published by Chukong's consumer division Coco.
"ARM's goal is to help our partners deliver console-quality gaming experiences on ARM-powered® mobile devices," said Dennis Laudick, vice president of partner marketing, media processing group, ARM. "Chukong Technologies' strategy of using a full suite of ARM technology including CPU and GPU enhances the power of ARM-based products to deliver excellent gaming experiences. By working with ARM to further optimize their Cocos2d-x gaming engine, Chukong Technologies is able to deliver performance lifts up to 70 percent, a fantastic achievement that will transform the quality of gaming in some of the world's most popular titles."
About Chukong Technologies
Chukong Technologies is a leading mobile entertainment platform company that drives and maintains a healthy development ecosystem, provides users with excellent digital content, and pushes the digital entertainment experience forward. Chukong has helped some of the world's largest mobile developers navigate the complexities of the Chinese mobile market, as well as published many of the most popular mobile titles in China, such as the Fishing Joy franchise.
Chukong Technologies aims to become a leading digital distribution company and is currently expanding its infrastructure and partnerships to facilitate new business opportunities. Headquartered in Beijing, China, the company also has operations in Tokyo, Seoul, Taipei, and Menlo Park, California.
For more information, please visit http://www.chukong-inc.com/ and follow the company on Twitter at @CocoaChina.
About ARM
ARM is at the heart of the world's most advanced digital products. Our technology enables the creation of new markets and transformation of industries and society. We design scalable, energy efficient-processors and related technologies to deliver the intelligence in applications ranging from sensors to servers, including smartphones, tablets, enterprise infrastructure and the Internet of Things.
Our innovative technology is licensed by ARM Partners who have shipped more than 50 billion Systems on Chip (SoCs) containing our intellectual property since the company began in 1990. Together with our Connected Community, we are breaking down barriers to innovation for developers, designers and engineers, ensuring a fast, reliable route to market for leading electronics companies. Learn more and join the conversation at http://community.arm.com.
---
Media Contact
TriplePoint for Chukong Technologies
chukong@triplepointpr.com
(415) 955-8500

ARM, ARM-powered and Cortex are registered trademarks of ARM Limited (or its subsidiaries) in the EU and/or elsewhere.  NEON and Mali are trademarks of ARM Limited (or its subsidiaries) in the EU and/or elsewhere. All rights reserved. All other brands or product names are the property of their respective holders.
"ARM" refers to ARM Holdings plc (LSE: ARM and NASDAQ: ARMH) and members of its corporate group as constituted from time to time.
None of the information contained in this document may be adapted, republished, or reproduced in any form except with the prior written permission of the copyright holder, but links may be posted directly to this document from other websites, and the whole of the document correctly attributed and unmodified may be shared freely, unless the copyright holder at any time withdraws these permissions.
This document is intended only to provide information to the reader about the relevant product(s) described or mentioned. All information is provided "as is" and without warranty. ARM makes no representation as to the product(s), and ARM shall not be liable for any loss or damage arising from the use of any information in this document or any error or omission in such information.