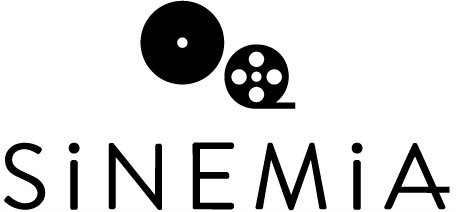 MoviePass competitor offers a sustainable unlimited movies plan, following plan's success in Europe
LOS ANGELES — Sept. 17, 2018 — Sinemia, the leading global movie ticket subscription service, today released a new movie ticket subscription plan offering unlimited 2D movie tickets for $29.99/£29.99 per month, available in the U.S., the UK, Canada and Australia.
The new plan offers a sustainable, reasonable model for seeing movies on an unlimited basis. With the average U.S. ticket price at about $9.00 per film, the plan offers unlimited movies for the value of about three standard movie tickets each month.
Since 2014, Sinemia has provided an unlimited plan available to moviegoers in Europe, where it is the company's best-selling plan. At $29.99 per month, this new plan shows what it would take for a company to offer a sustainable unlimited option in the movie ticket subscription economy.
"While most of our plans are focused on the modern moviegoer who sees one, two, or three  movies each month, we want to serve every type of movie lover and that includes frequent moviegoers looking for an unlimited tickets option," said Rifat Oguz, CEO and founder of Sinemia. "We've spent  four years testing and fine-tuning our unlimited tickets model and are confident this is the right price to sustainably offer such a plan."
Sinemia will continue to offer its popular tiered plans offering one, two or three movies a month, with options for 3D and IMAX tickets as well as family plans. Sinemia subscribers can reserve tickets and select seats in advance, without needing to be at the theater to book their tickets. Sinemia's app also includes a variety of features that make for the perfect movie night, including rideshare integration and restaurant deals.  
For more information or to sign up for Sinemia today, please visit https://www.sinemia.com. Download the Sinemia mobile app today on the App Store and Google Play Market at:
Sinemia image assets are available here.
About Sinemia, Inc.
Sinemia is the only movie ticket subscription service to offer members access to any movie, at any cinema, at any showtime. Designed for the modern moviegoer, Sinemia's movie ticket subscription plans are affordable and flexible, featuring advanced ticketing and 3D-IMAX options. The Sinemia mobile app is perfect for frequent film-goers, offering deals, personalized recommendations, transportation options, and more. Sinemia is based in Los Angeles. For more information please visit www.sinemia.com.
###
Media Contact
TriplePoint, for Sinemia
(+1) 415-955-8500