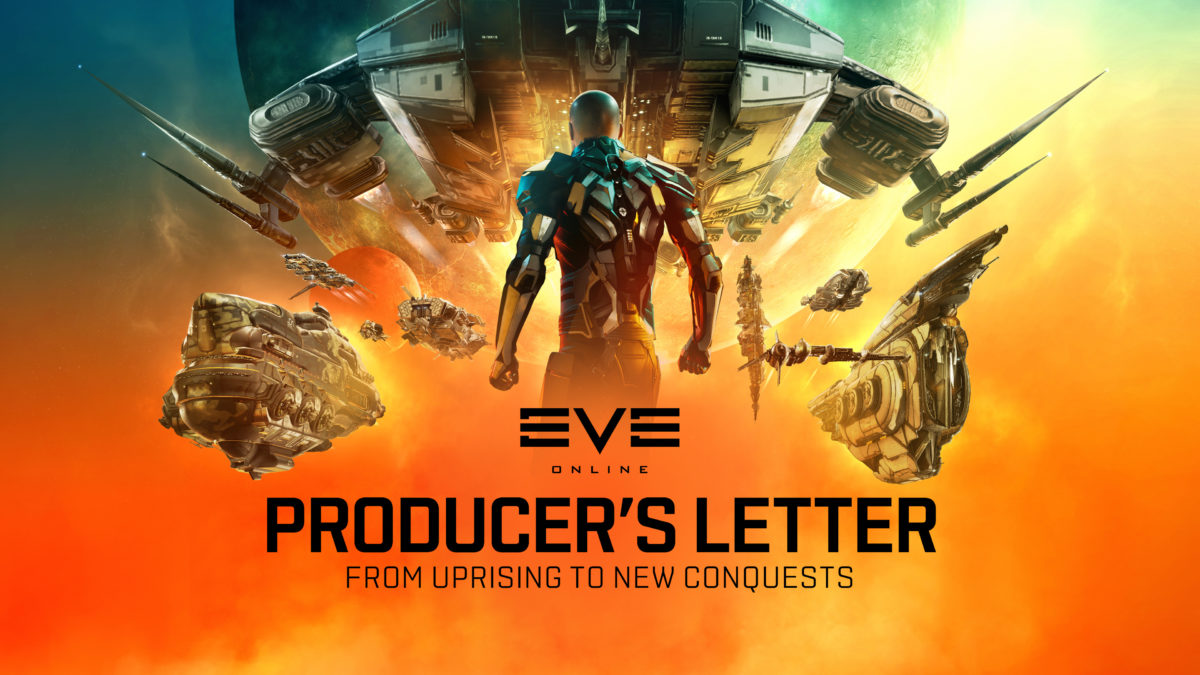 Celebrate the legendary MMO's 20th-anniversary milestone with content updates, narrative arcs, and additional features launching throughout 2023
Reykjavík, Iceland – January 6, 2023 – Today, CCP Games shared a 12-month development roadmap for spacefaring MMO EVE Online, commemorating the MMO's landmark 20th anniversary throughout 2023 with two new expansions and the launch of Microsoft Excel integration planned in May. CCP Games also announced a Lunar New Year event celebration, launching on January 19 alongside the rollout of simplified Chinese support, outside of Mainland China on EVE Online's Tranquility server.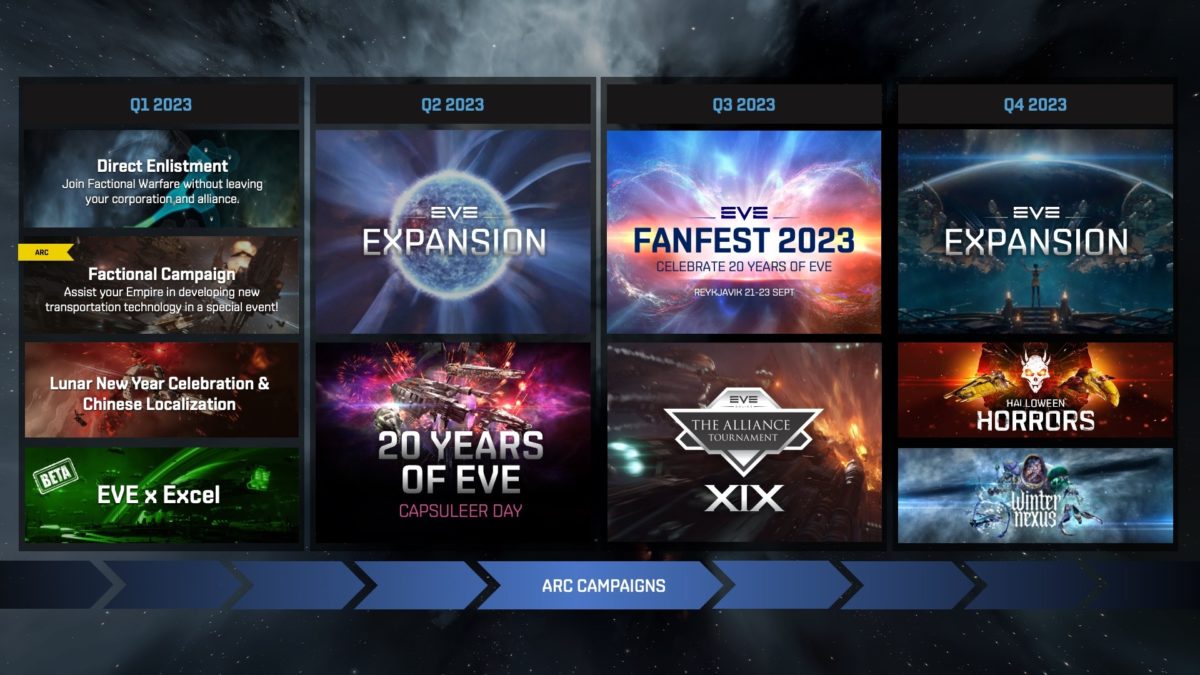 Watch CCP Games discuss their 2023 plans in the stream recording here and learn more in the blog post here.
"2022 was huge for EVE, but 2023 is going to be monumental," said CCP Games' Creative Director, Bergur Finnbogason. "As we now enter this majestic third decade of EVE, our roadmap only scratches the surface of what we have in the works. We will continue to evolve the future of war with two expansions arriving later this year, bringing a wealth of new events, content, and features for players and our incredible community to look forward to."
Pilots can look forward to two robust content expansions in 2023. Building upon the dynamic narrative introduced in the Uprising expansion, upcoming content updates offer fresh storylines, new features, and invigorating events around New Eden. Starting with the Direct Enlistment feature launching in Q1 2023, players can seamlessly join Factional Warfare events without leaving their corporations or alliance mates. Additional updates to the EVE Evolved initiative and Factional Warfare system will be available in the coming months.
In partnership with Microsoft, EVE Online players with an Omega subscription can import data directly from EVE's API into Microsoft Excel using a native Excel Plugin when the feature launches in May. Revealed at EVE Fanfest 2022, Excel feature compatibility enables players to access and calculate everything from profit margins to battle strategy, making day-to-day EVE operations easier to execute. Eager pilots can apply to participate in the closed beta at the end of January.
EVE Online can be downloaded for free by visiting www.eveonline.com. For all the latest information about the game, please visit EVE News. You can find the press kit here.
###
About EVE Online®
EVE Online (PC/Mac) is a compelling, community-driven sci-fi MMO game where players can build and pilot a wide variety of spaceships, traversing vast solar systems for free and choosing their own path from countless options, experiencing space exploration, immense PvP and PvE battles, mining, industry and a sophisticated player economy in an ever-expanding sandbox. EVE is a captivating game in which hundreds of thousands of players compete for riches, power, glory and adventure, forging their own destinies in a single thriving universe.
Website | Press Kit | Facebook | Twitter | Instagram | YouTube | Twitch
About CCP Games
CCP is a leading independent game developer that has been praised for its artistry, technology and game design that facilitates emergent behavior, empowering players with compelling means of self-expression. Founded in 1997 on the principle of pushing the envelope and breaking new ground on all levels, CCP is on a mission to create virtual worlds more meaningful than real life. With the launch of EVE Online in May 2003, CCP established itself as a pioneer of cutting edge massively multiplayer games, winning numerous awards and receiving critical acclaim worldwide. CCP is headquartered in Reykjavik, Iceland, and has additional studios in London and Shanghai.