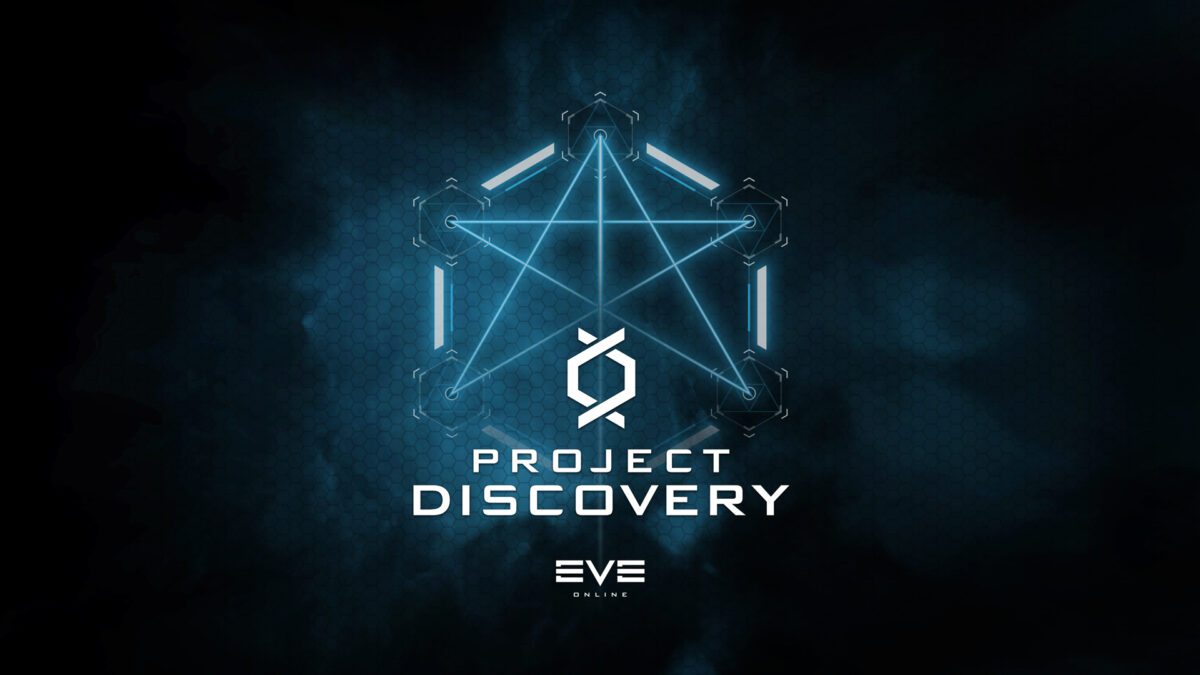 The citizen science initiative's foundational dataset will be released as a community resource, enabling researchers to develop their own algorithms and build on the group's existing data
REYKJAVIK, Iceland – September 22, 2023 – CCP Games, in collaboration with Massively Multiplayer Online Science (MMOS), today revealed the fourth phase of Project Discovery, the citizen science initiative in EVE Online, during the 2023 EVE Fanfest keynote. Project Discovery's fourth phase is expanding on the team's COVID-19 research to encompass critical immune system diseases, including cancer. They also revealed Play Science, a companion mobile app enabling EVE Online players to interact with Project Discovery from their phones. Lastly, the research team also announced that Project Discovery's latest dataset will be made publicly available, empowering researchers to develop algorithms and facilitate scientific breakthroughs. Project Discovery Phase Four and the Play Science mobile app will launch in 2024.
Those looking to learn more about EVE Online's Project Discovery can head over to the initiative's website here: https://www.eveonline.com/discovery
"Helping the world solve some of its greatest challenges has been one of the most exciting, and satisfying, moments of my career," said Bergur Finnbogason, EVE Online's Creative Director at CCP Games. "EVE Online players have made immeasurable contributions to the scientific community through Project Discovery and we're setting them up to take things a step further with Phase Four. We've proven games can be used for good and the EVE Online community should be proud of all the incredible work they've helped some of the world's leading scientists accomplish."
"CCP Games has been an incredible partner, giving us access to resources and tools previously unattainable for the scientific research community," said Attila Szantner, CEO and Co-Founder of Massively Multiplayer Online Science. "The upcoming Play Science companion mobile app not only responds to the request of the EVE player community for a mobile version of Project Discovery but also opens up opportunities for scientific research that go beyond Project Discovery, increasing the accessibility by several magnitudes of this massive resource for the whole research community. Project Discovery has proven to be a paradigm shift in user engagement and activity for citizen science, Play Science is the next quantum leap for citizen science and a novel tool for science communication and science engagement."
"Being able to share our research with the world has always been a core pillar of our work, sharing the Project Discovery dataset without restrictions for anyone to access is a major milestone moment for our team," Jerome Waldispuhl, Associate Professor of Computer Science at McGill University, said. "With this data, researchers around the world can develop their own algorithms and unearth discoveries that would normally be out of reach. CCP Games and MMOS have created a tool that is pushing the entire scientific community forward."
"Flow cytometry research has been around for decades but has always been a time-consuming process, which limited its applications," said Ryan Brinkman, VP & Research Director at Dotmatics Inc. and Professor Emeritus and Medical Genetics at The University of British Columbia. "Project Discovery has let us tap into the full potential of flow cytometry research, training algorithms to help us identify complex patterns in cell behavior that would otherwise go unnoticed. We've only scratched the surface and the next phase of Project Discovery is only going to broaden our horizons."
Project Discovery harnesses EVE Online's players to train AI-powered algorithms that analyze complex flow cytometry data and accelerate our understanding of immune system diseases. Since Project Discovery's COVID-19 research project kicked off in 2020, it has transformed how scientists analyze flow cytometry data.
Project Discovery by the numbers:
More than 700,000 EVE Online players participated in Project Discovery's COVID-19 program.
More than 380 million citizen science games have been played in EVE Online.
Almost a third of the data examined (27%) met the scientific standard of consensus required for use by experts in fields like flow cytometry and immune system research.
In 2021, Project Discovery had contributed over 330 years' worth of research to understanding how COVID-19 affects human blood cells.
Players looking to participate in Project Discovery's ongoing COVID-19 research can log into EVE Online, open the Neocom menu, and click on the double helix logo. Once inside Project Discovery, Dr. Andrea Cossarizza, Professor of Immunology at the University of Caille, will greet players and introduce the cell tracing mini-game. Those logging in to EVE Online will find a detailed in-game tutorial for Project Discovery with full details of how to begin aiding the cause of real science.

EVE Online players and science enthusiasts alike can get involved in Project Discovery by visiting https://www.eveonline.com/discovery. Assets for Project Discovery are in the press kit here.
---
About EVE Online®
EVE Online (PC/Mac) is a compelling, community-driven sci-fi MMO game where players can build and pilot a wide variety of spaceships, traversing vast solar systems for free and choosing their own path from countless options, experiencing space exploration, immense PvP and PvE battles, mining, industry and a sophisticated player economy in an ever-expanding sandbox. EVE is a captivating game in which hundreds of thousands of players compete for riches, power, glory, and adventure, forging their own destinies in a single thriving universe.
Website | Press Kit | Bluesky | Twitter | Facebook | Instagram | YouTube | Twitch
About CCP
CCP is a leading independent game developer that has been praised for its artistry, technology and game design that facilitates emergent behavior, empowering players with compelling means of self-expression. Founded in 1997 on the principle of pushing the envelope and breaking new ground on all levels, CCP is on a mission to create virtual worlds more meaningful than real life. With the launch of EVE Online in May 2003, CCP established itself as a pioneer of cutting-edge massively multiplayer games, winning numerous awards and receiving critical acclaim worldwide. CCP is headquartered in Reykjavik, Iceland, and has additional studios in London and Shanghai.
Website | Press Kit | Twitter | Facebook | Instagram | YouTube| LinkedIn
About MMOS
Massively Multiplayer Online Science (MMOS) is a Swiss start-up bringing innovation to citizen science and gaming by introducing citizen science micro-tasks in major video games. Past projects include the award-winning editions of Project Discovery in EVE Online and Borderlands Science in Borderlands 3. These science mini-games engaged over 6 million players and contributed with over half a billion of player submissions to advance science. For more information visit www.mmos.ch.
Media Contact
Journalists seeking information about CCP or its products, looking to arrange interviews or needing further assets should contact media@ccpgames.com.