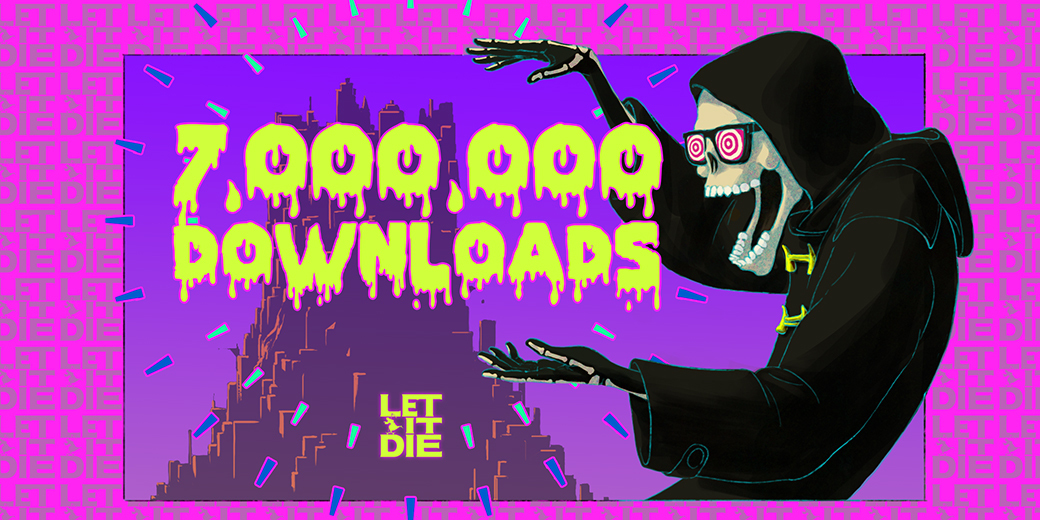 Celebrate five years of spreading the madness with special events until October 27
TOKYO, Japan – September 27, 2021 – Publisher GungHo Online Entertainment announced that LET IT DIE has surpassed seven million downloads—just in time for the fifth anniversary in December! Today is the start of a special anniversary event and "senpais" have until October 27 to join Uncle Death for some gore-tastic fun. 
Watch the seven million downloads announcement video from Uncle Death and the developers here.
Continue reading

Players Flock to LET IT DIE, Surpassing 7 Million Downloads