Premium 3D Glasses Now Available for Improved 3D Theater, Gaming and Professional Experiences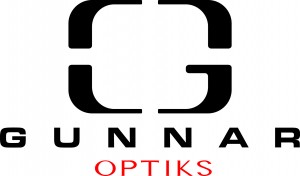 SAN DIEGO, June 29, 2010 – GUNNAR Optiks, the leading manufacturer of digital performance eyewear, today announced the official retail release of its circular polarized 3D eyewear collection. GUNNAR's 3D eyewear line is compatible with the most commonly used 3D theater technology by RealD, commercial 3D monitors from JVC and Hyundai, and iZ3D's circular polarized home gaming solution.  In addition, GUNNAR's 3D eyewear may be used in various professional environments including entertainment production, design/architecture, medical, geosciences, government/military and education. Current ready-to-wear versions of a few of the company's best-selling frames, Phenom and Anime, are priced at an MSRP of US$99, which may be purchased on Buy.com, the GUNNAR Optiks website and Amazon.com (pre-order).
Using the same i-AMP® lens technology that made it the leading brand of eyewear for the digital life, GUNNAR's new 3D lenses feature optimized light transmission, enhanced true color vision, maximized contrast ratio, and near perfect polarization efficiency to eliminate "ghosting" or distortion.  Combining form and function, owners will experience 3D movies and games with improved clarity while minimizing eyestrain. Additionally, 3D professionals can now work with optometric quality eyewear that improves detail and optical resolution while reducing visual and physical discomfort.  Whether the application requires running a military flight planning simulation, creating/viewing virtual 3D home and commercial architecture environments, or mapping the human genome through molecular modeling – GUNNAR's professional line of 3D eyewear sets a new standard for visual performance.
Continue reading GUNNAR Optiks® Ships i-AMP 3D Glasses to Retail Shelves Nationwide