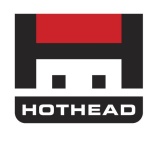 This "beautiful game" launches for FREE on the App Store today.
VANCOUVER – March 2, 2012 – Independent game developer Hothead Games welcomes you to the world stage of accessible football fun with the launch of Big Win Soccer for iPhone, iPad, and iPod touch.
CREATE your own unique dream team, COMPETE against opponents from around the world, WATCH your team battle it out on the pitch, BOOST your player's passing, shooting, dribbling and other skills and get ready to hoist the Daily Trophy for the ultimate BIG WIN!
Continue reading Get Ready For World Class Football Fun With Big Win Soccer!