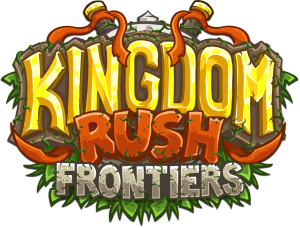 Upgrade towers…upgrade heroes…upgrade waiting in line at the post office…upgrade your daily commute…upgrade your LIFE!
MONTEVIDEO, Uruguay – June 6, 2013 – Ironhide Game Studio, the manipulative scoundrels who stole millions of otherwise productive hours with a little game called Kingdom Rush, today launched its latest assault on your sanity with Kingdom Rush: Frontiers, available now on iPhone, iPad, and iPod touch. As a bigger, badder, and beefed-up return to Kingdom Rush's intoxicating world of dwarfs and dragons, Kingdom Rush: Frontiers builds on the original game's furious tower-defense gameplay with flashy new towers, levels, and heroes. It's like a catapult-load of awesome features launched straight into your face… and it hurts so good!
Continue reading With a Guttural Battle Cry, Kingdom Rush: Frontiers Lays Siege to iOS Today!